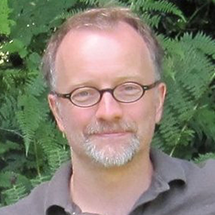 Director of Private Sector Partnerships and Foundations
NCBA CLUSA
Jonathan White is the Director of Private Sector Partnerships and Foundations at NCBA CLUSA with over 15-years of international development experience. He is responsible for establishing partnerships with companies, foundations, government donors and NGOs in support of agriculture, cooperative development, youth and resilience programs. He supports the design and management of programs aimed at increasing food security, incomes, access to finance, youth empowerment, and the capacity of farmers to mitigate and adapt to climate change. This includes ensuring high-quality programming, field staff management, and compliance with donor requirements.
Previously, Jonathan was the Senior Advisor for East Africa at World Vision U.S. where he managed a $120 million portfolio of community development programs. He worked with World Vision Support Offices and Country Directors to develop multiyear country strategies. As a Transatlantic Fellow at the German Marshall Fund of the United States, he implemented grants focused on researching public-private partnerships, SMEs, agriculture value chains and trade in Africa. He established long-term funding partnerships with the William and Flora Hewlett Foundation and the governments of Sweden and Finland. He led fact-finding missions to Africa, Asia and Europe to generate research and advance policy dialogues and directed a Transatlantic Experts Group on Food Security in Africa. Along with former Congressman Jim Kolbe, he organized Congressional staff events to increase support for U.S. foreign assistance and partnerships with the private sector. As a consultant for A.T. Kearney, he provided strategic advice and developed strategies for emerging market governments seeking to attract foreign direct investment to achieve development goals. He started his career in finance at LGT Asset Management.
Jonathan is a visiting professor at Allegheny College where he teaches foreign aid and development. He was a member of the Scientific Advisory Board on EU development policy chaired by European Commissioner for Development, Andris Piebalgs. He is published in the Wall Street Journal and DEVEX and written papers on private sector development, food security and fragile states. He holds a bachelor's degree from Allegheny College and a master's degree from Johns Hopkins University.