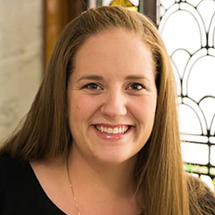 Chief of Party, Cooperative Development Program
Land O'Lakes Venture37
Kari Onyancha is the Chief of Party for Land O'Lakes Venture37's Cooperative Development Program. She has worked at Land O'Lakes since 2015, after spending two years working with the monitoring and evaluation staff within the Foreign Agriculture Service at USDA. She brings nearly decade of experience in managing global projects in agriculture, particularly focused on monitoring, evaluation and research. Kari is passionate about promoting gender inclusion and making evidence-based, data-driven decisions. 
Outside of work, Kari enjoys traveling, cooking and spending time with her 3-month-old son, Malakai.