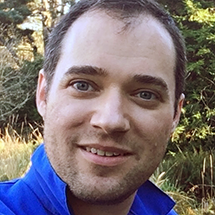 Founder and Financial Planner
Money Positive
Lewis Weil is the founder of Money Positive, a worker-owned financial planning cooperative in Austin, Texas. Lewis was previously a professional molecular biologist studying neurons, seaweed and DNA. While working as a biologist, he was surprised by how many brilliant people he was surrounded by who were really bad at money. This realization led Weil to start taking financial planning courses, become a registered investment advisor (RIA) and to create Money Positive as a way to help more people build long-term financial security.
Money Positive is a worker-owned financial planning service focused on democratizing financial planning and building long-term financial health for everyone. Sitting at the intersection of human smarts and technological efficiency, Money Positive uses a proprietary software platform that allows its financial planners to help clients build intuitive budgets and personalized strategies for their savings, debts and investments at a fraction of the price of traditional financial planning services.