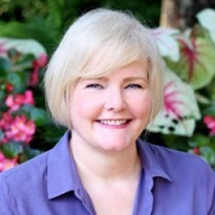 Vice President, Leadership Development Experiences 
FCC Services
Lisa Cavanaugh is Vice President of Leadership Development Experiences at FCC Services, where she leads a team in developing and executing best-in-class leadership development and experiential learning strategy and programs. Lisa brings more than 20 years of learning and development experiences to her role, most recently serving as managing director for the Center for Creative Leadership where she was responsible for delivering positive and effective leadership development experiences for senior executive leaders.
She also previously served as Vice President of Organizational Effectiveness and Business Strategy for Magna Energy Services, Global Director of Learning and Development for the Bristow Group, and in several roles for Key Energy Services including Vice President of Organizational Development, Senior Marketplace Director, Business Development Director and Director of Business Strategy. She began her career in management consulting with Accenture.
Lisa earned a bachelor's degree in Liberal Arts and Sciences from the University of Illinois and master's degree in Applied Industrial/Organizational Psychology from Colorado State University.