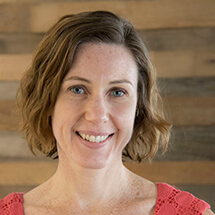 Director, Farmer-to-Farmer Program
NCBA CLUSA
Megan Wall, Director of the Farmer-to-Farmer Program at NCBA CLUSA, has more than 13 years of international development experience. Her prior experience involves managing agriculture projects in Senegal including the U.S. Agency for International Development (USAID) Farmer-to-Farmer program, USAID-funded Kawolor program as well as the U.S. Department of Agriculture (USDA)-funded Millet Business Services Project.
Megan is part of the Creating Economic Opportunities Practice Area at NCBA CLUSA where she works on business development, thought leadership and technical assistance. She holds a master's degree in Public Administration with a concentration in International Development from NYU.