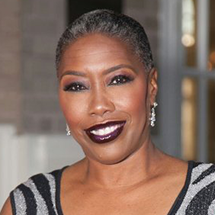 President and CEO
African-American Credit Union Coalition
Renée Sattiewhite is the President and CEO of the African-American Credit Union Coalition (AACUC) and is responsible for the execution of the strategic vision of the Board of Directors. With over 30 years in the world of finance, she started her career as a teller trainee for City National Bank in Beverly Hills, California. She quickly moved up the ranks with various positions including bank officer. She has been associated with credit unions for over 25 years and was the first Internship Program Director for the AACUC.
Renée's background is in training and marketing, specializing in customer service, effective communication, board development, team building and strategic planning. Renée is a former Instructor for Spelman College's Continuing Education Department, a Facilitator for United Way of Greater Atlanta's VIP Board Development Program and a graduate of Oglethorpe University with a bachelor's degree in Communications. She is credited for giving organizations a "new look" in the areas of customer satisfaction, employee relations and marketing materials.
Renée is a certified diversity professional, a credit union development educator, motivational speaker, an executive coach, mentoring trainer and assists organizations with marketing campaigns.