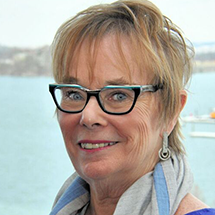 Vice President of Regional Membership Groups
CCA Global Partners
Sally Kelly is an industry mogul in member engagement whose work has been a huge contributor to the success of one of world's largest purchasing cooperatives, CCA Global Partners, an $11 billion co-op supporting members in a variety of industries such as flooring, lighting and biking retail to name a few. Though CCA Global Partners wasn't founded until 1985, Kelly began working for its co-founder Howard Brodsky in 1976 as a sales person in the retail flooring store he ran. What started as a sales position turned quickly into a marketing and merchandising manager job. To date, Kelly has worked for CCA Global in a wide variety of roles at a variety of their divisions over the last 20+ years.
She has trained, facilitated, marketed and merchandised for CCA's independent retailers/members. She is now the Vice President of Regional Membership Groups, where for the past 14 years she has worked for the Carpet One Floor & Home division developing 41 Regional Network Groups throughout the U.S. and Canada to provide a platform for members to share ideas, training, purchasing and business strategies on a regular basis via phone, webinar and in-person meetings. Outside of work, Kelly's passions include reading, theatre and politics. She currently serves as a board member of her Community Theatre and formerly served as a Legislator in the New Hampshire House of Representatives. She is also a board member for Pine Haven Boys' Center and is a regular volunteer at her local food pantry.