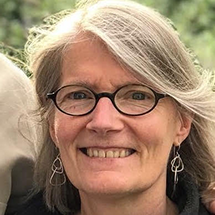 Co-Founder and CEO
Tootie's Tempeh, Inc.
Sarah Speare is an award-winning food entrepreneur, nonprofit executive and graphic designer. The previous food company she co-founded raised VC capital, distributed to over 24,000 stores, and sold to a larger competitor. She has also served as an Executive Director of multiple nonprofits, and currently sits on the board of the Portland, Maine YMCA, and is a juror for the Percent for Art program in Maine.
Tootie's Tempeh, Inc. is a worker-owned consumer foods cooperative innovating a high protein, plant-based category—tempeh. It is the first commercial tempeh producer to ferment without plastic bags, to package with plant-based and recyclable materials, and to expand through a regional cooperative/franchise model so wherever Tootie's Tempeh is purchased it is supporting local farmers, communities and workers. Tootie's is introducing a series of pre-seasoned, ready-to-cook tempeh products to the growing consumer market for healthy, plant-based, local, high protein and sustainably produced and packaged foods.