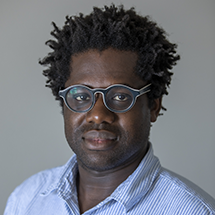 Co-Founder and Managing Director
Turning Basin Labs
Stephen Bediako is a social entrepreneur who designs programs around the future of work. Stephen currently plays leadership roles in The Social Innovation Partnership in the UK, Path Group in the U.S. and is the co-founder of Turning Basin Labs in the U.S., where he is currently managing director, overseeing strategy, worker/employer engagement processes, finances and organizational development.
Turning Basin Labs is a cooperative staffing agency that creates value for progressive Bay Area businesses by sourcing, placing and supporting the best, most diverse talent. It is a permanent home for temporary workers seeking stability, and an ally to workers seeking dignified, high-road, $18+/hour work. Underpinning Turning Basin Lab is an unwavering focus on and commitment to diversity, equity and inclusion (DEI) for our workers and with the employers we support.