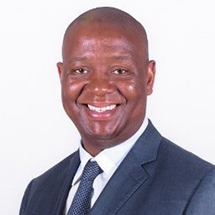 Regional Manager
Cooperative Development Program, GENEX
Thukela Mashologu is the Regional Manager for the GENEX Cooperative Development Program in the Eastern Cape Province, South Africa. His education qualifications include MBA from Nelson Mandela University, bachelor's degree in Agricultural Economics from University of Fort Hare and a diploma in Agriculture from Fort Cox College of Agriculture and Forestry.
Thukela has 17 years' experience both in private and public sector, being involved in the development of agricultural enterprises with specific focus on facilitating joint ventures between commercial operators and community-based enterprises in the dairy, beef, crop and fruit industries. As an entrepreneur and a passionate farmer, he brings a mix of both technical and administrative experience.