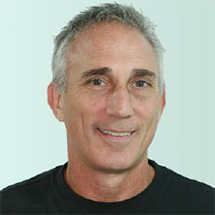 CEO
Frontier Natural Products Co-op
Tony Bedard joined Frontier Natural Products Co-op in 1991 as head of Operations and was named CEO in 2003. Prior to Frontier Co-op, Tony worked at Winnebago Industries in a variety of operational roles.
Tony leads Frontier Co-op's mission to nourish people and planet that is rooted in corporate social responsibility. He believes that businesses can be a force for change and that doing good can have a positive impact on a company's performance.
Tony has been recognized numerous times for leading Frontier Co-op's mission-driven work, including receiving the Oscar C. Schmidt Business Leadership Award given out by the University of Iowa's Tippie School of Business. Tony holds a bachelor's degree from the University of Northern Iowa and a master's degree in Manufacturing Management from Kettering University.
In his personal life, Tony has led more than 25 humanitarian missions to El Salvador and Haiti to support projects in the areas of education, clean water and healthcare. Tony is a strong advocate of corporate social responsibility. He has traveled throughout the world to visit small-scale organic growers in conjunction with Frontier Co-op's Well Earth program, and he has supported dozens of community building and business building projects in Frontier Co-op's grower communities.