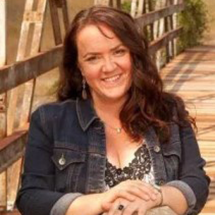 Executive Director
Montana Cooperative Development Center
A native of Eureka, Montana, Tracy McIntyre served 12 years as the Lead Economic Developer for North Lincoln County. During her tenure, she averaged over $1 million in investment into the community annually and led the creation and development of a Tobacco Valley Business Incubator. McIntyre also worked on other projects, including municipality infrastructure, trails, amenities, business attraction, economic development and workforce training that have all positively impacted the community of Eureka.
In 2016, Tracy started her own consulting company, Rural Economic Designs, LLC, to bring her knowledge of community leadership and collaboration, project development and administration, and strategic planning to other rural communities and businesses. During this time, she brought in over $3.5 million to her rural community clients.
Tracy was a Cooperative Development Specialist for the Montana Cooperative Development Center since 2009. In 2019, she took the reins as the Executive Director for the organization. Tracy is currently working on several initiatives and cooperative projects including housing, childcare, value-added and sustainability in agriculture, shared services and labor, cooperative education in the state, continuing education credits for legal and accounting professionals, broadband adoption, and overall bridging the gap between cooperative development and the overall economic development community.
Tracy has been an active board member of the Montana Economic Developers Association (MEDA) for the last ten years and completed two terms as President, the second woman ever to hold that position. She remains actively engaged in several regional and statewide efforts, including her appointment by the Montana Governor to serve on the Equal Pay for Equal Work Task Force and as a Montana Ambassadors.
During her leisure time, Tracy can often be found with a fly-rod in hand fishing one of the many excellent streams in Montana, spoiling her niece and nephews, volunteering for the local museum, or exploring rural communities with friends.