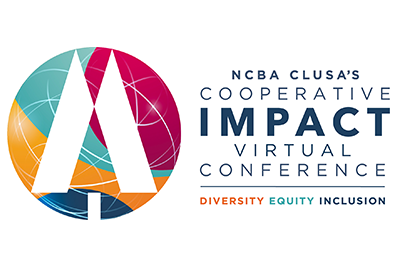 On October 8 and 9 from 10 am-noon each day, participants in the International Track of IMPACT 2020 will have the opportunity to be part of a fast-paced virtual gathering of cooperative community leaders from across the U.S. and around the world. In addition to outstanding keynote speakers, expect dynamic and engaging breakout sessions, opportunities to learn from development experts and time to share insights and experiences with your peers.
This year's dedicated international programming is available free of charge to development practitioners. During registration, choose "International Sessions Only" on the Registration Type dropdown.
As COVID-19 continues to impact communities worldwide, many countries have closed their borders to trade and shuttered businesses, limiting the free movement of people and spurring economic instability. Moderated by panels of experts, the sessions below will examine the roles being played by cooperatives in four key areas: serving member needs as early responders; maintaining food systems; contributing to financial resiliency in crisis situations; and using data and technology in response to the pandemic. Each session will include moderated Q&A. When registering, you will be prompted to choose one of the four simultaneous sessions.
Mitigating Impacts; Keeping Members Safe
From the earliest days of the pandemic, cooperatives around the world have been serving member needs as early responders, not only their needs for PPE and health care, but their financial needs and the need to continue to address ongoing priority issues such as gender violence that continued throughout the crisis. This panel also will include discussion about the role youth have played in both the response and recovery from the pandemic. A panel of practitioners, cooperatives and donors will discuss how co-ops have helped their members and communities weather, adapt and plan for the future through the crisis.
Special Message: Simel Esim, Program Manager & Senior Technical Specialist, ILO Cooperatives Unit
Moderator: Emily Varga, Director, Cooperative Development, U.S. Agency for International Development, Bureau of Economic Growth, Education and Environment, Office of Local Sustainability 
Panelist: Katie Carlson-Akuto, Gender Specialist, Land O' Lakes Venture 37
Panelist: Kiera Derman, Senior Program Manager/Youth Specialist, NCBA CLUSA
Panelist: Fernando Mercado, Haiti Project Manager, National Rural Electric Cooperative Association
Panelist: HealthPartners 
Food Security and Systems Issues
As the COVID-19 crisis continues, the question is how to maintain safe food production, processing and distribution and protection of the most vulnerable. Among the questions that will be addressed by a panel of practitioners, cooperatives and donors: Are co-ops resilient to the crisis or just surviving? What strategies and tools can co-ops use to address the impact of COVID-19 on the food supply? What can producer cooperatives do to ensure the safety of the food supply? Are there technologies that could be used by cooperatives to ensure food safety and supply? Also, is there a role for the international community and donors to work with cooperatives to ensure food systems and security are protected?
Special Message: World Food Program
Moderator: Neha Patel, Western Corridor Advisor, National Co+op Grocers 
Panelist: Thukela Mashologu, East Cape Regional Manager, GENEX
Panelist: Nikki Duncan, Chief of Party, Democratic Republic of Congo, Global Communities
Panelist: Marea Pappas, Program Specialist, U.S. Agency for International Development, Bureau for Resilience & Food Security
Panelist: Equal Exchange 
Business and Member Financial Recovery and Resilience
A panel of practitioners, cooperatives and experts in the field will examine the financial and business challenges ahead and discuss strategies necessary for cooperatives to have a successful recovery. The panel will both discuss how best to adapt existing strategies and to employ new and innovative business practices that will be required in the new business environment. There also will be discussion of how cooperatives can be included in government-sponsored stimulus and recovery plans in the US and abroad.
Special Message: African Confederation of Cooperative Savings and Credit Associations (ACCOSCA)
Moderator: Suzy Cheston, Chief of Party, Financial Inclusion, World Council of Credit Unions 
Panelist: Ibon Zugasti, Managing Director, Mondragon
Panelist: Juan Buchenau, Senior Financial Specialist, World Bank
Panelist: International Cooperative and Mutual Insurance Federation (ICMIF)
Panelist: FENACOAC/MICOOPE (Guatemala)
Research, Technology and Digital Solutions
Many new lessons will be learned regarding the resiliency of the cooperative model in times of crisis and this panel will discuss the role data collection has already played in the cooperative community's response. The panel also will examine the roles of training, technology and social media in the cooperative community's response and the panel will discuss the prospects for a new and expanded role for technology in both traditional and platform cooperatives.
Special Message: Association of Co-op Educators (ACE) and Lega Co-op (Italy)
Moderator: Judith Hermanson, Director, International Cooperative Research Group, U.S. Overseas Cooperative Development Council
Panelist: Ahmed Attia, CEO, Direct Global
Panelist: Sonja Novkovic, Professor of Economics and Academic Director, International Centre for Co-operative Management, Saint Mary's University
Panelist: Nathan Schneider, Assistant Professor, Media Studies, University of Colorado-Boulder
Panelist: Isaac Nyamongo, Professor of Anthropology, Co-operative University of Kenya
---
MADE POSSIBLE BY

---
HOSTED BY