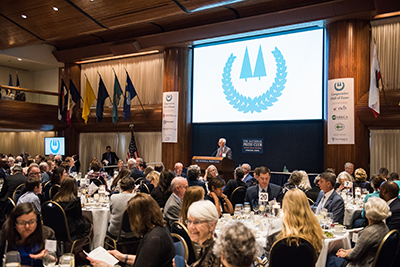 The Cooperative Development Foundation (CDF) is now accepting nominations for the 2021 Cooperative Hall of Fame. Nominations can be made by going to heroes.coop/nominations and must be submitted by August 15, 2020.
Induction into the Cooperative Hall of Fame is the cooperative community's highest honor and is reserved for outstanding co-op leaders whose contributions to the movement are genuinely heroic.
Candidates are evaluated based on the following criteria:
Statesmanship Demonstrated innovation, personal commitment, leadership and vision beyond the professional competence and requirement of the position in which he or she served the cooperative sector;
Lasting Achievement Achieved identifiable and lasting change to improve and promote cooperatives;
Cooperative Advancement Inspired and persuaded others to act to advance the cooperative system;
Recognition Recognized for work relating to cooperatives at the local, regional, national, or international level.
Nominations are reviewed by a Screening Committee to ensure that all applications meet the nominating criteria. A Selection Committee representing a cross section of cooperative sectors meets in October to review and discuss the nominations and recommend up to four individuals for induction.