Correction
The Tuesday, February 2 issue of Co-op Weekly incorrectly linked NCBA CLUSA President and CEO Doug O'Brien's op-ed, "It's Time to Own Our Identity," to the below story. If you arrived at this link and are instead looking for the op-ed on cooperative identity, click here.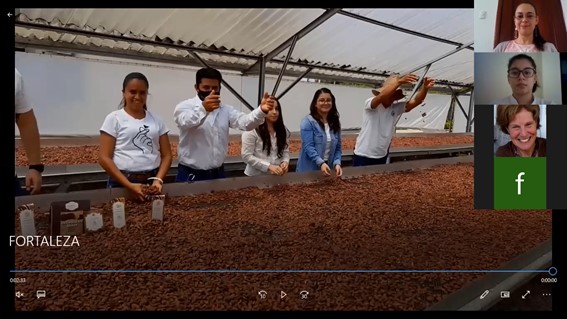 Cacao and chocolate markets can be extremely competitive in Ecuador, so organizations in the industry must learn effective marketing strategies in order to stand out. Fortaleza del Valle is an umbrella organization formed by smallholder farmer organizations, located in the town of Calceta. Farmers specialize in cacao, chocolate, cacao powder and paste. Besides cultivating cacao, some Fortaleza members also grow citrus, plantains, mangoes, and other fruit trees. These crops are grown for both consumption and sales within agroforestry systems, meaning that the farmers manage a diversified cacao farm that combines native forest trees with fruit trees to ensure a wider range of agronomic, economic, and ecological benefits.
Fortaleza del Valle sets out to provide members with opportunities for economic and social development to improve overall quality of life for members and their families. The association needed assistance to open itself to new markets, implement sales and marketing strategies, and create communications tools that would complement their sales strategies. Since 2019, Fortaleza del Valle has been accepting younger members into the association with the hope that they will get involved in operations and provide generational relief to older members. Some younger members are member's children, nephews, nieces, or grandchildren and many have already finished university education.
With the help of NCBA CLUSA's USAID-funded Farmer-to-Farmer program, volunteer Janet Buresh set out on a virtual assignment to train Fortaleza's younger members on effective sales and marketing strategies. Janet holds an MBA in Finance and is a member of the Society for International Development, Ag Roundtable and Women in Housing and Finance (WHF). Prior to NCBA CLUSA, she volunteered with High Atlas Foundation, Winrock Farmer-to-Farmer, CNFA, and ACDI / VOCA in locations such as Tanzania, Mozambique, Morocco, and Lebanon, among others.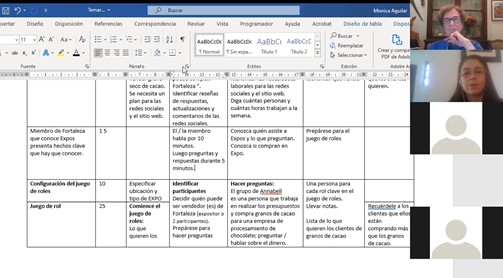 During her assignment, Janet had participants engage in training sessions through role plays to develop and strengthen competencies in competitor assessment, client identification, cost analysis, social networks evaluation, tips for effective participation in fairs and expos, and sustainable customer relationship establishment. She also trained the group on basic sales skills to reinforce the promotion of their brand. Janet provided guidance on improving their social media presence on existing platforms, including Facebook and Instagram.
"One of the things Janet emphasized is that we need to see the market from a more realistic perspective. We have the ability to sell, but not as easy as we sometimes think," said Gabriel Laaz Calderón, organic production and quality inspector at Fortaleza del Valle. "The training made me understand that we are currently facing a competitive world of marketing and sales. I feel that there will be an opportunity to put our newly acquired knowledge into practice. Producers sometimes fail due to a lack of knowledge of sales and marketing. We learned that it is important to do business using social networks and keep in mind that if the company does not adapt to technology, it will not be successful. We are looking at the possibility that later we can commercialize […] cocoa, cassava, citrus, and other fruits."
The association, like many businesses around the world, has been affected by the COVID-19 pandemic. Many of the members are 65 years old or higher (considered a vulnerable population). However, the COVID-19 cases among membership have remained relatively low and members who contracted the virus have recovered rapidly.
NCBA CLUSA's Farmer-to-Farmer program currently offers virtual assignments in Ecuador and Peru, with future opportunities in Honduras. To check open volunteer positions, visit NCBA CLUSA's volunteer recruitment page here. In-person assignments for US-based volunteers will resume once it is safe to travel internationally.