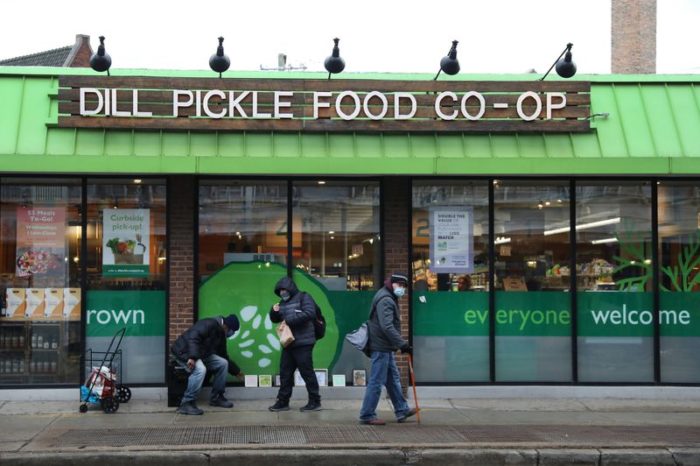 NCBA CLUSA member Dill Pickle Food Co-op was featured in a new article for the Chicago Tribune. As the only operating grocery food cooperative in the city, Dill Pickle serves as a shining example of the power of cooperatives in Chicago and beyond.
Due to the success of Dill Pickle, a fixture in the Logan Square food economy, residents around the region — from Rogers Park to Lombard to Woodstock — are in different stages of trying to launch three other food co-ops.
"There is an outcry for a different system and way of supporting communities," said Jillian Jason, who is part of an effort to start a co-op in Rogers Park. "It's a different model of business. Instead of focusing on the growth, a co-op is tailored on the community and focused on supporting people."
According to C.E. Pugh, CEO of the National Co+op Grocers, a business services cooperative for retail food co-ops in the United States, co-op ownership comes as a result of uncertain times and changing values in shopping habits.
"People can see the value of local ownership," Pugh said. "This is a locally owned alternative to publicly traded company. They support local products and vendors, which is fundamental to the core of those businesses."