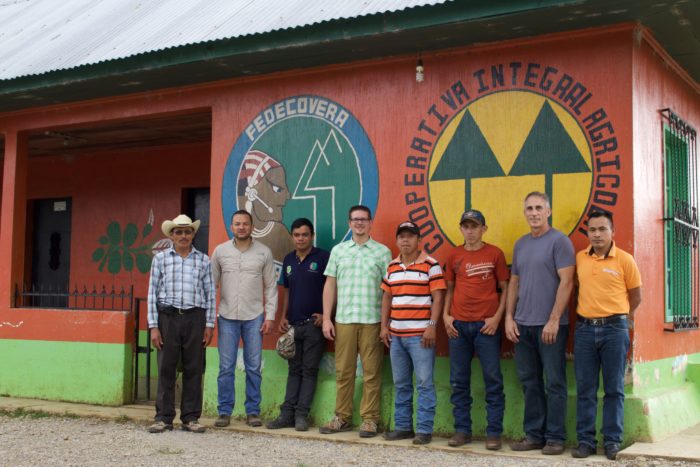 Frontier Co-op has been a leader in the spice world since 1976. What began as a two-person operation in Eastern Iowa has now turned into a multi-faceted organization with a growing membership that influences the needs and values of this natural food company. Frontier introduced Simply Organic in the 2000s as a 100 percent organic line of products and Aura Cacia, a line of skincare and essential oils, in 1993 as part of their organization.
Frontier is focusing its efforts on ensuring its products are high quality and are sourced from socially responsible suppliers around the world. In recent years, the organization's membership has called for more of an emphasis on corporate social responsibility and creating sustainable communities where they source their spices. Frontier CEO Tony Bedard spoke to NCBA CLUSA about the success of the cooperative and plans for its future.
NCBA CLUSA: Frontier has a long history of sustainability. What do you think is contributing to that track record?
Tony Bedard: We've got a really strong values statement that guides how we go about our business. We have a mission, to nourish people and planet and always be fair. Over the past eight years we've doubled down on being a purpose-driven company. We believe that doing good works. We're not a charity, we're a business, but we can see through our products and operations that we can really do good things and incorporate those practices into our business.
We're big on employee opportunities, we've sent hundreds of employees through college for free, no strings attached. Since 1976, we've had an organic employee cafeteria and provided childcare. You can have your child taken care of in our daycare for $80 a week and the going rate here in Iowa is $250 a week. We get a lot of good PR and a lot good employees out of it.
Something that I'm also really excited about is that we're hiring people returning from prison; we have about 15-30 employees who are returning citizens right now. We also partner with the local homeless and women's shelters and through our programs with these populations, we've really been able to help a lot of people, give them opportunities and get great employees out of it. They've gotten promotions and they've been able to buy houses and cars and care for their families, so that's something I'm really proud of.
NCBA CLUSA: As a company that values environmental sustainability in your products, how have you shown that commitment in your operations and business practices?
Bedard: We have a zero waste policy and we divert less than 10 percent of our waste to landfills. We also have solar panels providing a big chunk of our energy. So operationally we really try to be clean. In terms of our products, we believe in organic, Fairtrade, non-GMO, third-party certifications and transparency in labeling.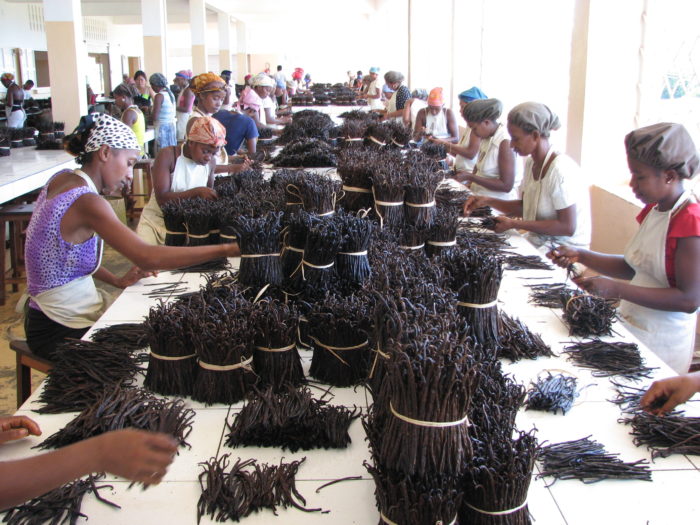 The best part about our sustainability, and really what we're built off of, is our partnerships. We are very proud of our Well Earth Program. Through this program, we partner with 54 countries around the world, cutting out the middleman to leave more money in the farmers' pockets. We either help them through our business building—so buying them equipment or opening training centers to teach people how to farm organic, we also open processing centers and purchase equipment, soil analysis whatever it takes to build a business. Sometimes the business is fine and they really need more help with their community. We've opened schools, built dorms in Vietnam, built dental clinics in Guatemala and really done whatever it takes to make sure that we're taking a holistic approach to our business. We spend about $1 million a year taking on this social responsibility to ensure that the communities where we work are as functional as possible. A lot of our members turn back their patronage and put it towards our foundation that does this work. Most of these programs are due to our members and listening to what they want. Our membership believes in sustainability and social responsibility and making sure that our company has the longevity to do business right.
NCBA CLUSA: What benefits do your member-owners gain?
Bedard: The biggest one is selection—they have access to products they might not be able to get at a normal store. Quality pricing and service is another perk. We do a member survey every couple of years using a third party, and it's really clear that they like being a part of the cooperative and being able to buy bulk products that they wouldn't normally be able to buy just anywhere. They might have to pay a little bit more than what they might pay with the big distributors but they can get it the next day. Selection, quality, price, service and the idea that we can be that preferred secondary supplier are key.
NCBA CLUSA: What advantages do you gain from being a co-op?
Bedard: The biggest advantage is that we can take a long-view look at our decisions. We're not just looking for quick paybacks, which is why we've stayed around for four decades. Being a cooperative has honestly helped us from a branding and marketing perspective. People may not really understand what cooperatives are, but they like the feel of them and they like the sound of them. It's not the private guy saying, "Hey, I want to make a bunch of money this year and buy a new boat," it's not the public market where they make these decisions that are short term or maybe even bad just to meet some sort of short term gain. We have fully enjoyed the ability to think in a broader, more holistic and sustainable way through our co-op.
We have fully enjoyed the ability to think in a broader, more holistic and sustainable way through our co-op.
NCBA CLUSA: What challenges have you faced as a co-op and how have you overcome them
One of the challenges we continue to face, especially in the food industry, is consolidation. It used to be that all the natural food stores would buy our products directly from us, but now they buy them through the distributor network. There used to be a very strong cooperative distributor network, but that kind of went under. We've been forced to really go out and try to recruit members that are outside of that core group of natural food stores.
NCBA CLUSA: As a member of the natural food industry for decades, how has Frontier adjusted to shifts in market trends and people's changing tastes?
Bedard: Rather than shifting with market trends, I think we're taking advantage of them. I often say that our job is to not miss the opportunities around us. Our approach to organic and natural business, which is well defined now, is really what the world is asking for today. I've been saying recently, the hippies of the 60s are the millennials of today, so we're really trying to meet that need. It's a whole different way of going about business and it's not just about our products, it's about how we conduct business.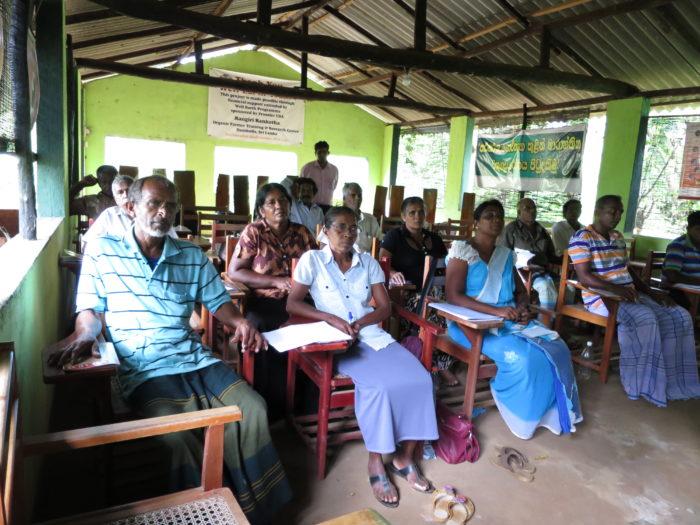 NCBA CLUSA: What are Frontier's plans for the future?
Bedard: We're interested in business-based needs that we can fulfill in a collaborative and cooperative way. We're really looking at where the need is, and Sri Lanka is truly the epicenter of spices. They have claim to the world's true cinnamon, turmeric and nutmeg. So, we see the need and the value of trying to build communities there.We're in the process of working with outside partners to potentially open a cooperative in Sri Lanka. We want to give 49 percent ownership to the Sri Lankan farmers. We have about 2,500 farmers in the country right now that don't have a good way to maximize profits and get their products to market. A cooperative could change that. Sri Lanka is where we want to start, but we have ideas to do this in other countries and I think that goes into this idea of doing good and in turn we're building our supply chain for the long term. Our business is based on thousands of micro-farmers so it's about making sure that these farmers feel supported and don't feel a need to move to a big city and stop doing this important work.
NCBA CLUSA: How are cooperatives shaping the future of sustainable businesses?
Bedard: I think the co-op business model is a wonderful way to do business. It definitely has a place especially when you're talking about big industries like agriculture. When it comes to competing against businesses of scale, I think cooperatives are a great way to really listen to members and reflect their priorities. I speak at a lot of universities, University of Iowa is right up the road and most universities don't teach the cooperative business model so I've been really trying to introduce that into these curriculums. I hope people start to look into this business model because it can absolutely be successful. My goal is for us to continue being successful in the way that we always have so that we're around for another 44 years.