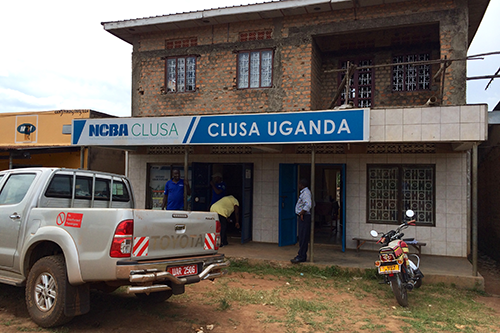 NCBA CLUSA is deeply saddened to confirm that 18 of its project staff members, and three others, totaling 21 people, have died as a result of yesterday's bus accident in Uganda. Fifteen project staff members survived, and those with injuries have been transferred 200 miles (300 km) to the city of Kampala for specialized treatment.
A thorough investigation is ongoing and NCBA CLUSA continues to work with all relevant agencies to ensure that the affected families receive much-needed support.
"Right now, we are focused on providing support for the families of those we lost and caring for the needs of surviving team members and their families," said Doug O'Brien, president and CEO of NCBA CLUSA. "We are committed to supporting our staff as they move forward thorough this difficult time."
Senior and other support staff from NCBA CLUSA headquarters in Washington, DC are en route and will arrive in Uganda on Thursday to support local staff and help coordinate the provision of funds for immediate needs and longer-term support for the families of deceased staff members.
The employees, all of whom worked for NCBA CLUSA's Youth Empowerment Through Agriculture (YETA) project, were traveling to the city of Mbale following a staff training and retreat, about 200 miles (300 km) east of Kampala. Local police have stated that the bus driver lost control of the vehicle as it approached a sharp curve in the mountainous region, and struck a rock causing the vehicle to flip multiple times.
NCBA CLUSA's YETA project combines market-relevant skills training and access to financial services to help young people in Uganda transition out of poverty and into sustainable livelihoods.
The cooperative community has a longstanding tradition of helping in times of need. A contribution to the Cooperative Development Foundation's Disaster Recovery Fund assists cooperatives, families and communities when they are most in need of help. Donations are welcome and will help replenish this fund that provides urgently needed financial relief to those in crisis.
Yesterday's incident is the worst tragedy in NCBA CLUSA's more than 65 years of implementing development projects internationally.