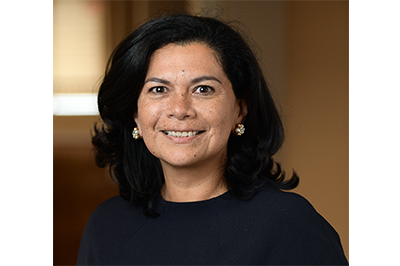 The Board of Directors of the National Cooperative Business Association CLUSA International (NCBA CLUSA) is pleased to announce the election of Carla Decker, president and CEO of DC Credit Union and immediate past 1st Vice Chair of NCBA CLUSA's Board of Directors, as the association's new board chair, effective June 16. Decker also serves on the Executive Committee of Cooperatives of the Americas, the International Cooperative Alliance (ICA)'s regional office for North, Central and South America, and the Caribbean.
"I am humbled and honored to have been elected chair of the Board of NCBA CLUSA. I look forward to collaborating with the volunteer and professional leadership team to further our collective vision of a more inclusive economy through cooperatives," Decker said.
"With great enthusiasm, the staff at NCBA CLUSA looks forward to working with Carla in her new role as chair of NCBA CLUSA," said Doug O'Brien, president and CEO of NCBA CLUSA. "Carla brings passion and experience to this role in such a critical time when more people are looking to cooperatives as a strategy to build a more inclusive economy."
O'Brien added, "Carla's track record of using the cooperative business model to lift up low income households, along with her leadership in the international cooperative community, make her the perfect person to lead the Board of NCBA CLUSA."
Decker succeeds Erbin Crowell, who served one term as chair of NCBA CLUSA's Board of Directors. Crowell is Executive Director of the Neighboring Food Co-op Association.
"It has been my honor to serve our association and the wider cooperative movement as chair over the past two years," Crowell said. "Our vision for building a more inclusive economy through cooperative business is more relevant than ever as we have taken on the challenges presented by the pandemic, systemic racism and economic inequality. Co-ops offer a better path forward and I'm proud of the work we have done in reinforcing the cooperative identity, engaging our movement in living up to our shared values and principles, and laying the foundation for a stronger, cross-sector movement as we rebuild better, together."
Crowell added, "I'm especially excited to welcome Carla Decker as our new chair. None of us do our work alone, and Carla has been such an important collaborator, partner and leader on our board—particularly as we have worked to develop a strategy for the growth of our association and our collective impact into the future. I'm looking forward to her leadership and where she takes us next."
Decker has been a member of NCBA CLUSA's Board of Directors since 2015. She has served as president and CEO of DC Credit Union (DCCU) since 2001. Under her leadership, DCCU expanded its service area from an employer-based field of membership to one led by a mission of community development and service to the underbanked. DCCU leverages impact through public and private partnerships to lift up the most financially vulnerable—from young people to social service recipients to immigrants.
DCCU's bilingual community branch addresses the otherwise unmet financial needs of Latino immigrants in Washington, DC. In 2017, Decker made the list of the 100 Most Influential People to the Hispanic Community in DC by "El Tiempo Latino," the principle Spanish language news publication in the metropolitan area. For its mission of financial inclusion, DCCU is designated by the U.S. Treasury Department as a Community Development Financial Institution (CDFI).
Decker holds a master's degree in International Commerce and Politics from George Mason University in Virginia. She was born and raised in Lima, Peru.
NCBA CLUSA's Board of Directors also elected the rest of the Executive Committee today. Esteban Kelly, Executive Director of the U.S. Federation of Worker Cooperatives, will replace Decker as 1st Vice Chair; Karen Zimbelman, Director of Membership and Cooperative Relations at National Co+op Grocers, was reelected 2nd Vice Chair; Devin Fuhrman, Vice President of Sponsor Relations at Nationwide, will remain Treasurer; and Jill Tomalin, COO of the Credit Union National Association will step in as Secretary to replace Kelly.