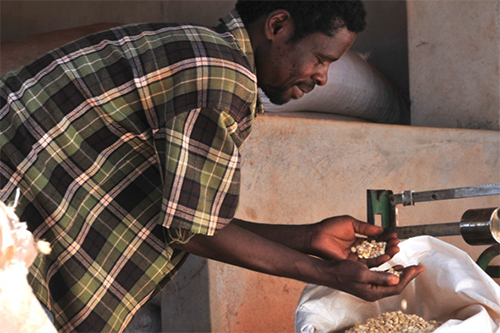 Over the years, donors and humanitarian organizations working in fragile contexts have increased their focus on promoting improved agricultural technologies, including seeds. However, quality seeds of the right varieties seldom reach smallholder farmers, especially those in remote locations. This is due to constraints on seed access, availability, and quality, all of which are more pronounced in fragile contexts where unstable operating conditions result in weak production, distribution, and seed quality control.
Against this backdrop, Integrated Seed Sector Development in Africa (ISSD Africa), through the Mercy Corps-led action learning activity Developing the Seed Sector in Fragile States, and the USAID Bureau for Humanitarian Assistance (BHA)-funded SCALE Award requested inspiring examples of models for strengthening last mile seed production and distribution for better seed systems resilience in fragile environments.
During the webinar, organizations presented about the following approaches:
Each organization shared their models, lessons learned and "what's next" for their activities to encourage seed system resilience.
The event was held in English with simultaneous French interpretation. There were many interesting questions raised throughout the webinar. The presenters have taken the time to respond to them here.