On July 1, cooperators from around the world celebrated the 101th International Day of Cooperatives. United by the slogan "Cooperatives for Sustainable Development," the global emphasis day showed how cooperative businesses—inspired by their shared values and principles—are hardwired to achieve the Sustainable Development Goals (SDGs), which range from gender equity and reduced inequality to climate action and affordable clean energy.
Ahead of #CoopsDay, we reached out to our members and stakeholders with an opportunity to share how their co-op is working toward a more sustainable future. If you missed their inspiring responses on social media last week, keep reading to learn how they're contributing to the SDGs.
ChiCommons Cooperative
ChiCommons (@chicommons) has made significant contributions to SDG #8 – Decent Work and Economic Growth, by forming one of the first worker-owned professional services cooperatives under Illinois' new Limited Worker Cooperative Association. ChiCommons ensures fair and equitable employment opportunities, allowing workers to have a voice and benefit from their labor. ChiCommons also contributed to SDG #17 – Partnerships, through their Chicago Co-op Convergence initiative, a group of cooperatives that provide space for co-ops to come together and share their stories and best practices.
"By convening a coalition of cooperatives and allies, we promote collaboration and strengthen the cooperative movement in the community." – ChiCommons Co-op
Maple Valley Cooperative
Maple Valley Cooperative (@MapleValleyCoop) is committed to sustainable agriculture and environmental stewardship. With a membership of 30 farmers, they sustainably steward thousands of acres of maple woodlands, ensuring the preservation of soil health and natural biodiversity. Maple Valley Co-op's farmers have obtained organic certification, following strict organic practices to optimize tree health and the overall well-being of the ecosystem. By allowing the understory to remain undisturbed, they promote soil vitality and protect the diverse range of species that call the woodlands their home.
The cooperative's 150+ year-old maple trees are a testament to their rich heritage and serve as the most sustainable sweetener choice for our planet. These majestic trees can sequester up to eight times their carbon footprint year after year, making them an invaluable ally in the fight against climate change. Maple Valley Cooperative's efforts align with SDG #15 – Life on Land, SDG #12 – Responsible Consumption and Production, and SDG #13 – Climate Action.
"With our 30 farmer members, we're able to preserve thousands of acres of maple woodlands, practicing organic certification and maintaining the understory for for soil health and biodiversity." – Maple Valley Cooperative
Cooperative Federal
As a Community Development Credit Union, Cooperative Federal invests all their surplus into the neighborhoods of our city that are low-income, have histories of racial exclusion, and are underserved by other financial institutions.
Cooperative Federal's mission is to foster social equity and economic justice in Syracuse, NY by connecting all people with capital and banking services—especially in communities that have been unjustly excluded from wealth.
Cooperative Federal is working to "reduce inequality and move us toward a lifestyle that is sustainable and adequate for everyone to be happy and healthy."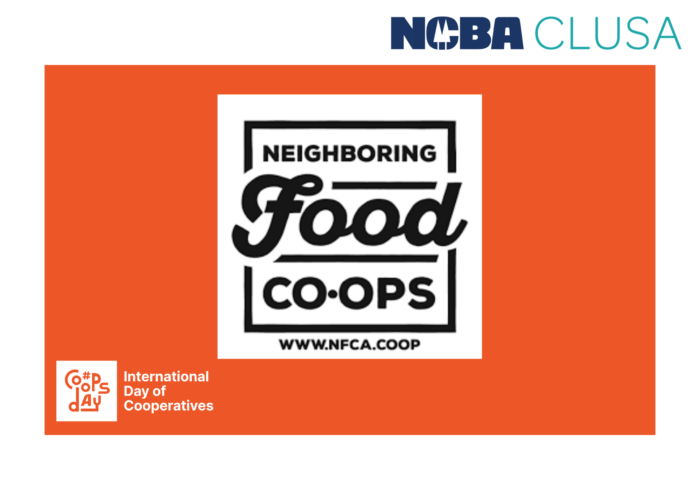 Neighboring Food Co-op Association
The Neighboring Food Co-op Association (@Neighboring) is a federation of cooperatives that supports their members in sharing information to strengthen their local food systems and food security. According to NFCA's annual impact survey, member co-ops have reported that an average of 25 percent of their sales comprise local products. This statistic showcases NFCA member co-ops' dedication to supporting small-scale producers and fostering more resilient communities. By prioritizing local sourcing, NFCA member co-ops contribute to the economic growth of their region while promoting sustainable agricultural practices.
Furthermore, NFCA and its member co-ops recognize the importance of long-term sustainability. By actively supporting small producers and local suppliers, these cooperatives contribute to the preservation of traditional farming practices, biodiversity and the overall ecological balance. This approach improves the quality and freshness of the products available to consumers and supports a more resilient and self-reliant local food system.
"When you shop at your local food co-op, you'll not only get good food for you and your family; you're also building more healthy, sustainable and inclusive economies." – Erbin Crowell, Executive Director, NFCA
Ashland Food Cooperative
Ashland Food Co-op (@ashlandfoodcoop) is a true champion in their community and a contributor to multiple Sustainable Development Goals (#SDGs). Their commitment to reducing food waste and supporting food security initiatives has positively impacted their community for almost 30 years.
Ashland Food Co-op rescues day-old products such as bread, deli items, slightly bruised produce and dented canned goods, then donates them to Ashland Food Angels, a local non-profit organization that provides a weekly free meal to the community.
This symbiotic relationship between Ashland Food Co-op and Ashland Food Angels showcases their dedication to SDG #2 – Zero Hunger, SDG #12 – Responsible Consumption and Production, and SDG #17 – Partnerships for the Goals.
"Ashland Food Co-op awards Ashland Food Angels a $1,000 grant each year to recognize [their] community service." – Ashland Food Co-op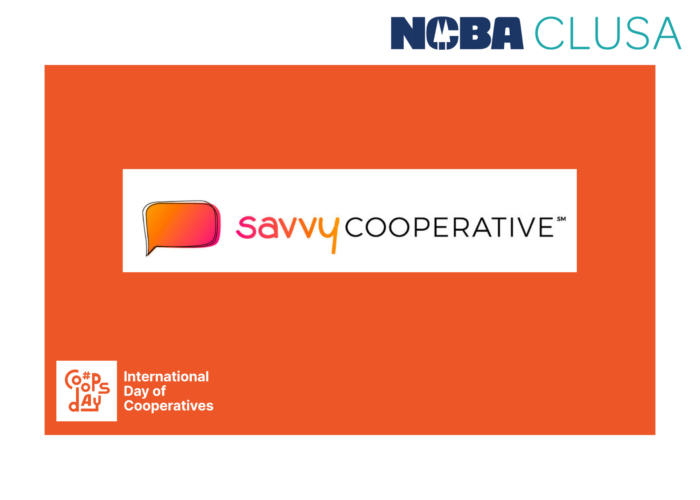 Savvy Co-op
Savvy Co-op (@savvy_coop) is making a significant difference in the fight against poverty and inequality by championing the voices of medical patients and promoting fairness in healthcare decision-making. Their innovative approach ensures that patients are paid fairly and promptly for sharing their lived experiences and insights with clients, creating opportunities for economic empowerment. Savvy Co-op goes beyond economic impact and advocates for gender and racial equality by prioritizing the participation of under-represented and marginalized communities. By actively amplifying their voices, they are breaking down barriers and fostering inclusivity in sharing insights through their gigs.
In addition to their commitment to equality, Savvy Co-op also prioritizes decent work for their employees. They pay living wages and foster teamwork, promoting a positive work environment and empowering their team to solve problems collaboratively. Savvy Co-op also stands for peace and justice by centering the experiences of patients who have historically been excluded from healthcare decision-making processes. Providing a seat at the table ensures that patients' perspectives are heard and valued, promoting a more just and equitable healthcare system.
Savvy Co-op's efforts align with the principles of SDG #1 – No Poverty, SDG #5 – Gender Equality, SDG #8 – Decent Work and Economic Growth, SDG #10 – Reduced Inequalities, and SDG #16 – Peace, Justice and Strong Institutions.
"Savvy Co-op combats poverty and reduces inequality by ensuring that medical patients are paid fairly, and promptly, for communicating their lived experiences and insights to our clients." – Savvy Co-op