Start warming up! The hybrid Co-op 5k kicks off in less than a month. Teams of cooperators  from across the country are working together to unseat the 2021 team winners, CoBank, Neighboring Co-operators, and National Cooperative Bank. It's not too late to join the action!
Register to race virtually between April 23 – 29 or at Hains Point in Washington, DC on April 30.
Meet the 2022 teams:
ACDI/VOCA Globetrotters
Blue Ridge Risk Partners
Capital Impact Partners
CoBank: Growing Rural America
CooperationWorks!
CoopsUSA
CUNA Mutual Group
NCB Sole Shakers
NCBA CLUSA Non-stop Co-op
Neighboring Co-operators
Northcountry Cooperative Foundation
NRECA: The Electric Lights
Oryana Pimen-toes
ProGana
Sunkist® Gold Nuggets
Team CFC
Team NISC: You Run iVUE
The Psyche-dill-ics
USDA Innovation Center Et. El.
Have yet to register? Register by April 4 to be guaranteed a t-shirt in your size. Learn more about the hybrid Co-op 5k today. Contact Kirstie Boyette to register a team.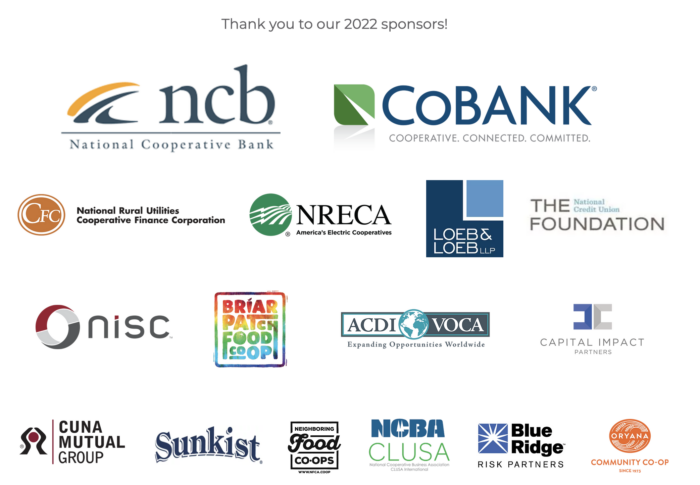 The Co-op 5k will honor cooperative hero, Chuck Snyder. Chuck was a 2012 Hall of Fame inductee, longtime board member of CDF, and an enthusiastic supporter and NCB team member of the Co-op 5k.  "Do well to do good" by joining the Co-op 5k or donating to CDF in Chuck's honor to continue his work for good.
Register for the Co-op 5k and win cheese from Cabot Creamery Co-operative!