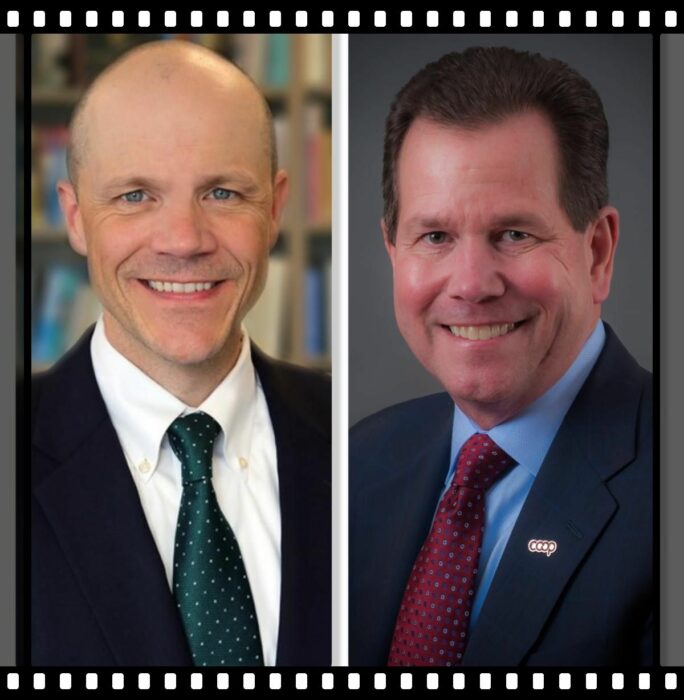 Tune in to WOL 1450 AM, 95.9 FM and WOL Live Stream, September 30, 2021, 10:30 am Eastern, for Everything Co-op, hosted by Vernon Oakes. This week Vernon interviews Doug O'Brien, President and CEO of the National Cooperative Business Association CLUSA International (NCBA CLUSA), and Paul Hazen, Executive Director of the U.S. Overseas Cooperative Development Council (OCDC). Vernon and his guests will discuss the 2021 Cooperative IMPACT Conference, and the 2021 Cooperative Hall of Fame Banquet & Induction Ceremony.
NCBA CLUSA's Cooperative IMPACT Conference will be held October 4-8, 2021. This annual conference provides an unparalleled platform to reenergize the cooperative movement and galvanize its champions around building an inclusive economy. The conference is a hybrid event this year and includes a robust lineup of virtual programming with select live events taking place at the National Press Club on October 7 and 8. With five days of programming, 40 sessions and close to 100 speakers, IMPACT 2021 will explore how our cooperative identity finds expression. Whether working to dismantle racism, build resilience in the face of climate change or preserve small businesses during a pandemic, last year reminded us that cooperatives have the greatest impact when cooperators live up to their identity. IMPACT sessions will challenge cooperators everywhere to deepen their understanding of the values and principles that truly make cooperative enterprise unique.
For the third year, NCBA CLUSA is partnering with the U.S. Overseas Cooperative Development Council to bring a rich and diverse International Track to the IMPACT Conference. The dedicated international programming—available to development practitioners free of charge— will cover entrepreneurship, climate change and co-op principles in practice. Made possible by the U.S. Agency for International Development (USAID), these sessions are sponsored by OCDC and its members.
NCBA CLUSA works to build a better world and a more inclusive economy that empowers people to contribute to shared prosperity and well-being for themselves and future generations. By leveraging the shared resources of the cooperative movement, NCBA CLUSA seeks to engage, partner with and empower people from all walks of life—particularly those left behind by a shifting economy and facing the greatest economic and societal barriers. It achieves this vision through collaborative partnerships in development, advocacy, public awareness and thought leadership.
OCDC brings together nine organizations committed to building a more prosperous world through cooperatives. Its mission is to champion, advocate and promote effective international cooperative development. Its members' international activities are powered by grants from the Cooperative Development Program of USAID. Together, they promote sustainability and self-reliance through local ownership.
Our host, Vernon Oakes, is a consummate advocate for cooperatives. He is a past president of the National Association of Housing Cooperatives and has served on several boards and committees to advance the interests of cooperatives. Recently, he served on the Limited Equity Cooperative Task Force, established by Anita Bonds, At-Large Member of the Council of the District of Columbia. Vernon is an MBA graduate of Stanford University, who has used his business acumen to benefit the community, by promoting the added value of the cooperative business model.