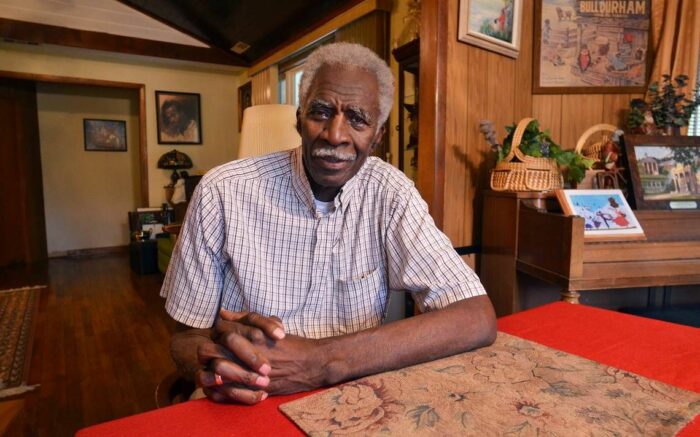 Tune in to WOL 1450 AM, 95.9 FM and WOL Live Stream, October 28. 2021, 10:30 am EST, for Everything Co-op, hosted by Vernon Oakes. This week, Vernon interviews Emory Shaw Campbell, author and chief executive of Cultural Heritage Consulting Service. Vernon and Mr. Campbell will discuss his tenure as director of Penn Center, and his lifelong commitment to preserving the Gullah Heritage.
Campbell formerly served as the Director of the Penn Center on St. Helena Island from 1980 – 2002. The historic Penn Center, which opened in the 1800s to educate freed slaves was previously used as a training center and meeting place for civil rights leaders. Today, it serves as a center to preserve the history and heritage of the Sea Island and Gullah culture.
When Penn School first opened in 1862, it was an experimental program to educate Sea Island slaves freed at the beginning of the Civil War. Over the years, it served many functions within the community. The school's mission was to teach freed slaves trades and how to read in an effort to help them transition into an economically stable lifestyle. By the 1900s, the Penn Center had adopted Booker T. Washington's model of industrial training, and in the early stages of the Civil Rights Movement in the 1960's the center was often used as a meeting place and training center by Dr. Martin Luther King Jr. and the Southern Christian Leadership Conference.
During his tenure at the Penn Center, Campbell spearheaded efforts to create a family connection between the Gullah people and the people of Sierra Leone in West Africa. In 1988, he hosted Sierra Leone President Joseph Momoh at the Penn Center for the Gullah reunion and became an Honorary Paramount Chief in 1989, when he led the historic Gullah Reunion to Sierra Leone. In Campbell's 22-year career as executive director of the Penn Center, he helped preserve the former school, restoring 15 of 21 buildings on campus. He also reorganized the board of trustees, developed programs for small farmland use planning, and organized the Penn Center Heritage Days Festival, one of the premier celebrations of Gullah culture in the nation. He retired from the Penn Center in 2002 and became Executive Director Emeritus of Penn Center.
Immediately following his retirement, he wrote Gullah Cultural Legacies,which was first published in 2002. Mr. Campbell owns Gullah Heritage Consulting Service and operates Gullah Heritage Trail Tours with his family. In 2007, Campbell was named to the 23-person commission overseeing the Gullah/Geechee Cultural Heritage Corridor. For Campbell, the dedication to preserving Gullah culture has been a labor of love and a cause that he hopes will continue to resonate with future generations.