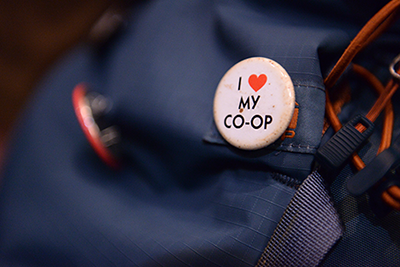 The first public opinion survey on cooperatives in more than a decade indicated that a majority of Americans surveyed strongly believe co-ops are beneficial to consumers—whether or not they know what a co-op is. And few do. Only 7 percent said that they were "very familiar" with the philosophy of co-ops; still, 70 percent said they believe co-ops are trustworthy and have their best interests in mind.
In a new column published by Forbes, author Devin Thorpe highlights the work Greg Brodsky, founder of Start.coop, is doing to raise public awareness by helping social entrepreneurs launch successful cooperatives. The first U.S. co-op accelerator, Start.coop recently graduated its inaugural cohort. "We believe that if you care deeply about wealth inequality, then co-ops should be your preferred ownership model. However, people don't always understand what it means to be cooperatively owned. So we're focused on helping our individual co-ops scale, as well as updating the narrative," Brodsky said.
Thorpe thinks the moment might be right. "While most people have a lot to learn about co-ops, the appeal of the model is growing and now the infrastructure to support that education is too," he writes.
Read the full story: https://www.forbes.com/sites/devinthorpe/2019/08/16/people-love-co-ops-but-dont-really-know-what-they-are/#6cb440bc5648