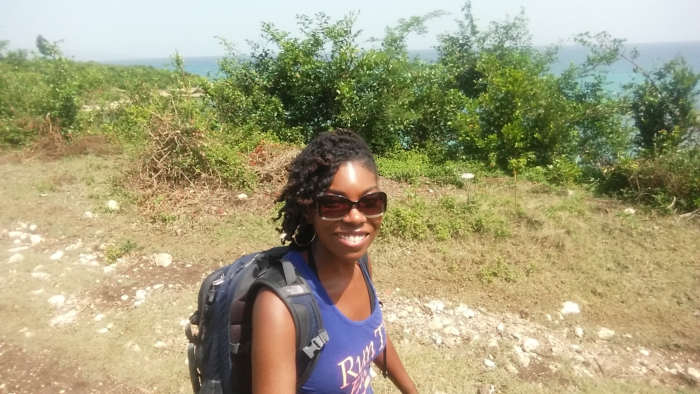 Did you know that today is Giving Tuesday? NCBA CLUSA's fundraising partner, the Cooperative Development Foundation (CDF), is piloting its first crowdfunding campaign to support cooperation among cooperatives.
Meet Norma Toussaint, an early backer of the crowdfunding movement. She has generously given twice to CDF to increase the income levels of eight farmer' co-ops from Haiti's Federation of Cacao Cooperatives of the North (FECCANO) and its 4,000 members. Norma's parents instilled in her a giving spirit, and our #BackerSpotlight reminds us to always choose gratitude and cooperation.
What do you want the world to know about you?
I'm guided by the belief that ending extreme hunger is possible in my lifetime.
What are you grateful for this year and what are you looking forward to?
I'm grateful for the growth I've experienced as a daughter, mother, friend, wife, sister, and employee during this "great lockdown." I'm looking forward to my family's long-awaited US cross-country trip.
Why did you chip in into FECCANO's crowdfunding campaign?
I support the mission of FECCANO as I believe farmers are essential workers. They are critical to the food system.
What is your understanding of cooperative economy?
I understand it to mean people or groups of people coming together to agree to have control of the goods and services they produce and/or consume in order to sustain wealth and income within that group. 
There are 7 cooperative principles(https://ncbaclusa.coop/resources/7- cooperative-principles/). As you reflect on your life and work, as a woman and Haitian-American which one of these principles reminds you of Haiti's konbit culture?
As a Haitian-American woman, principle 7. Concern for Community, reminds me of Haiti's konbit.
Can we share a picture of you, doing one of your favorite things?
The picture above is of me hiking in Haiti. It's significant for me because it was my first time visiting Jérémie, where my dad is from. Unfortunately, he passed away four months ago. And I was unable to go back to Jérémie with him. My parents instilled in me a giving spirit. When you give, you receive. And I am blessed to be able to be a blessing to others.
—
We are grateful to share that CDF's crowdfunding campaign has received $3,520.00 in contributions through November in support of FECCANO. Every contribution, however big or small, is so valuable to the farmers. Cooperator, can you spare $2? If 40 cooperators like you chip in $2, you can double Norma's impact. Will you help? We hope you enjoy the #BackerSpotlight!