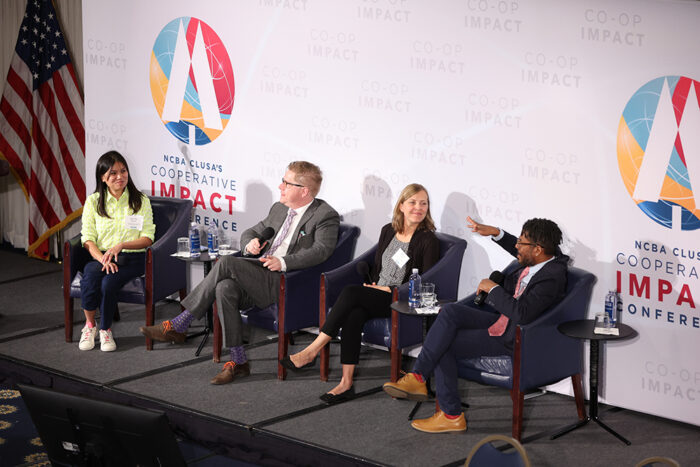 We're less than six weeks out from this year's Cooperative IMPACT Conference, the only national, cross-sector event attended by hundreds of co-op developers, financers, community and city leaders, innovators, thought leaders, economists, policymakers and international development practitioners.
That means time is running out to take advantage of this year's exclusive early-bird pricing! Register by Thursday, August 31 to lock in the early-bird rate of $235 for NCBA CLUSA members and $395 for stakeholders on all programming.
Under the theme "Rooted, Resilient and Ready" this year's conference will inspire and challenge attendees to capture the opportunity cooperatives have to impact people, communities and businesses. We're excited to share a first look at this year's programming. Click the button below to visit the IMPACT 2023 website, or keep scrolling to view the event schedule.*
In the coming weeks, we'll be adding more speakers and details to each session, so bookmark the website and check back often to see what's new.
Visit the IMPACT 2023 website   Register now
*Event schedule and session titles/descriptions subject to change
Accommodations
NEW ROOM BLOCK COMING SOON
With such strong interest in attending IMPACT 2023, we're doing our best to provide more options to accommodate your visit to Washington, DC. More rooms at nearby Hotel Zena will be available on September 1, with rates starting at $275/night.
Sign up for IMPACT hotel alerts
Thank you to our 2023 IMPACT Conference Strategic Partners