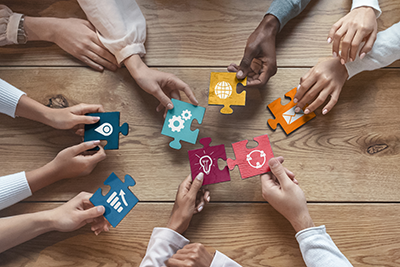 In this week's issue of the Principle 6 Newsletter, republished below, Mike Mercer announces the Principle 6 Project, a new partnership between his consulting firm and NCBA CLUSA, with support from National Cooperative Bank (NCB).
The Principle 6 Project aims to strengthen and leverage the cooperative community's sense of collective identity to raise the profile of cooperatives as "wealth generators and a leading model of sustainable economic development." Step one is documenting successful Principle 6 collaborations at the local level. Consider the work your cooperative is doing. Is your credit union partnering with a local food co-op or worker co-op to do something meaningful together? Tell us about it!
In partnership with Mike and NCB, NCBA CLUSA is on a mission to document Principle 6 collaborations across the country so we can identify trends, document best practices and share this knowledge with you—our fellow cooperators!
Share your example of Principle 6
Principle 6 Newsletter – Cooperation is a Muscle… It needs exercise!
Issue 11 – December 9, 2020
"The 6th Cooperative Principle (ie: Cooperation among Cooperatives) is a practical expression of the cooperative value of solidarity. It is a principle that differentiates cooperatives from other forms of business enterprise, some of which may share the values of cooperatives without commitment to our Values and Principles. Commitment to cooperation among cooperatives is the hallmark of cooperative business enterprise."
"Cooperatives with a strong ideological commitment to this 6th Principle understand that committing time and resources to cooperative efforts holds potential to drive better outcomes for both individual cooperatives and the wider movement. A stronger sense of collective identity can be used to raise the profile of cooperatives as wealth generators and a leading model of sustainable economic development."
"Larger more established cooperatives or cooperative groups should take a close interest in inter-cooperative engagement and links with smaller cooperatives, newer cooperatives and those at different stages of development. This is of mutual benefit in sustaining the cooperative commonwealth and in demonstrating the diversity and adaptability of the cooperative approach to business. – excerpts from ICA Guidance Notes to the Cooperative Principles (emphasis added), 2015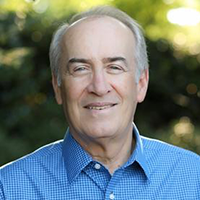 I'm setting pontification and provocation (even river analogies) aside for the moment…
With this Letter I'm announcing a new partnership between COOPR8 Consulting and NCBA CLUSA, with substantial support from the National Cooperative Bank. We're calling it the Principle 6 Project (P6P). Fundamentally, we hope to be causal about generating more cross-sector collaboration among American co-ops. We believe that there is significant business opportunity to be mined for participating collaborators. In addition, we think that, working together, co-ops can make enhanced contributions to their members and communities at the local level.
For something like this to succeed, credit unions, rural electric co-ops and ag/food/grocery co-ops would have to actively engage. And, for that to happen, there would certainly be a need to demonstrate a value proposition that would be compelling for co-ops in each of the economic sectors. For the next several months the P6P initiative will focus there. The goal is to have a comprehensive strategy prepared for the boards of NCBA CLUSA and NCB at their meetings in May.
Over the next couple of months, we will be learning from leaders in the various co-op sectors, sometimes together, at other times within their own circles. We'll also confer with a number of co-op "champions" across the U.S. In the new year, we will bring these insights together and develop a strategy for implementation. Then, we will begin to craft communications that explain the initiative, display successful models and create an environment of opportunism. When the time comes to engage credit unions, I hope you'll be among the P6P missionaries. I'll keep you informed along the path.
For the moment, I have one request…
We are searching for successful stories about cross-sector collaboration among co-ops at the local level. These collaborations could also include people-centered organizations like foundations, charities, community initiatives and the like. So, for example, if you know about a credit union, a food co-op and a worker co-op that are doing something meaningful together… let us know!
Share your example of Principle 6
Joe, I hear that you Vermont folks do lots of good co-op collaboration. Troy… the Northwest is known for collaboration. Tony, you're doing great community work in Austin… are you doing it alone? What about that Research Triangle group? Midwest Brett? West Coast Brett? Robert, Rafal… we're not limiting our learning to the U.S.
I look forward to hearing from you. Thanks in advance.
Stay healthy,
Mike
BTW…a little history lesson:
NCBA CLUSA was organized in 1916… just eight years after Alphonse helped some folks in Manchester organize St Mary's Bank Credit Union. It was formally established as the Cooperative League United States of America (CLUSA) in 1921. CLUSA changed its U.S.-focused name to the National Cooperative Business Association (NCBA) in 1985. The CLUSA identity outside of the U.S. was strong, beginning with development work in India in 1953. So, today, the U.S. cooperative apex association goes by the name NCBA CLUSA.