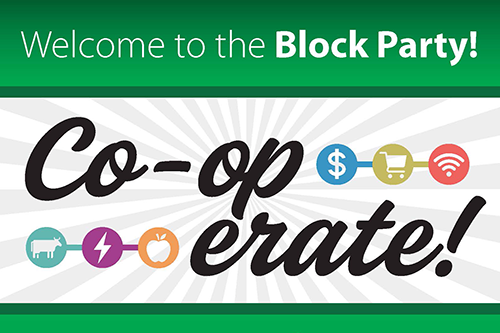 Coastal Credit Union and Weaver Street Market are partnering to host a P6 Block Party this Saturday, September 23 to celebrate cooperatives and the 6th Cooperative Principle, "cooperation among cooperatives." Closing out the block in downtown Raleigh, the two co-ops are showcasing the importance of member ownership and how to join a cooperative.
Coastal Credit Union is excited to host live music, entertainment, face painting, balloon animals, street games, and chalk drawings; and give away free cooler grocery totes for the first 300 attendees to visit the Coastal Black Van. All tables will have swag to hand out, including a $10 Hot Bar Gift Certificate for lunch at Weaver Street Market.
Stop by 404 W Hargett Dr., Raleigh, NC on September 23 from 10 am-2 pm and spin the prize wheel for a chance to win a special gift from one of Coastal Credit Union and Weaver Street Market's cooperative partners. Parking is in the Dillon Parking Deck, around the corner from the event.
Have a question? Email Emily Nail at enail@coastal24.com.