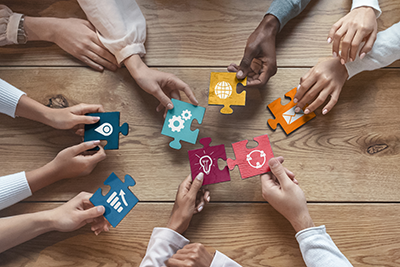 In 1850, the Rochdale District Cooperative Corn Mill Society was established to fill a vacuum in the market: access to affordable flour that was not mixed with sawdust. Fifty-six co-op stores later, The Rochdale Pioneers realized they could also provide access to produce, advice on healthier diets and even a network of worker co-ops to ensure that weavers had the job stability and resources they needed to afford better food.
"In a small way," Mike Mercer writes in this week's Principle 6 Newsletter, "the Rochdale area co-ops learned quickly that an ecosystem of cooperative enterprises could help members more than simply staying focused on making good flour."
What lessons can modern cooperatives take from this example? Read the full issue of Principle 6 Newsletter below to find out. And while you're thinking about "cooperation among cooperatives," take a moment to consider how you and your cooperative practice this principle. NCBA CLUSA is on a mission to document Principle 6 collaborations across the country so we can identify trends, document best practices and share this knowledge with you—our fellow cooperators!
Share your example of Principle 6
Principle 6 Newsletter – From filling vacuums… to assuring honesty
Issue 25 – July 14, 2021
From the very start the Pioneers had been concerned about the adulteration of food. In a protest against the adulteration of food by the local millers, the Pioneers decided to start the Rochdale District Cooperative Corn Mill Society in 1850. The mill grew so fast that a new mill was supplying fifty-six co-op stores. – "Weavers of Dreams," David J. Thompson, 1995
Credit unions may look like banks in many ways, but their primary purpose—service to members—hasn't changed. Part of this service is taking credit union profits in excess of expenses and reserves, and returning them to members. This is done in the form of lower loan rates, higher savings rates and lower fees. It's what makes credit unions different and sets them apart from other financial institutions. It's what makes a member more than just a customer.  – "The Credit Union Difference," Peach State Federal Credit Union website, 7-12-21
We recognise the importance of championing a better way of doing business and doing the right thing by both people and the planet. – "Our Mission," Co-op UK website, 7-12-21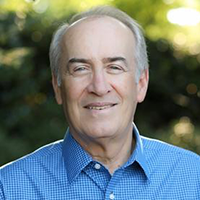 Like the 1850 Corn Mill Society, most co-ops were originally formed to fill a vacuum in the market.
Credit unions were organized across the land because working people lacked affordable access to credit, had no way to systematically save money and it was inconceivable to fulfill either of these essential needs at work. Farm co-ops solved for the absence of affordable access to input resources or the credit to buy them. There was also no reliable way to get crops to market at competitive prices. And rural electric co-ops were formed to bring electricity to people in small towns and out on the farm. Co-ops in every sector have similar stories of filling vacuums in the early days.
As the years go by, things change. Co-ops adapt. Focus shifts. Most U.S. credit unions were launched with the assistance of employers, happy to offer a low-cost benefit and looking for ways to keep employees on the job. Credit unions were usually started to serve employees of just one employer. Before long, the flock grew to include family members. Then, credit unions reached out to employees at related companies—suppliers, distributors and the like. Branches were eventually established where these people shopped and lived. Geographic proximity displaced the employment relationship as the primary basis for membership eligibility. For many credit unions, small businesses were included with people as eligible service recipients. The credit union product set expanded along the way.
Eventually, it became clear that the credit union was not simply filling a vacuum. The concept of "claiming market share" came into the vernacular. To be fair, consumer needs have changed dramatically over the decades. Credit unions could follow or perish. Increasingly, credit unions were not the only ones fulfilling consumer needs. Technology and innovation are constantly disrupting the ways of fulfilling member needs. iPhones didn't even exist before 2007. Today, most consumers wouldn't think of doing business with an organization that didn't project service through their mobile devices. On top of everything else, competition from the for-profit providers is intense. In fact, once co-ops demonstrate that a market vacuum can be served, competitors emerge to invade the space.
Once co-ops demonstrate that a market vacuum can be served, competitors emerge to invade the space.
Fundamental purpose mutates.
Filling one or two specific market vacuums for a tightly defined group of beneficiaries is where it almost always starts. While attending to the well-being of people (or farms, or small businesses) remains at the core of most mission statements, the concept of purpose shifts from "do this for that (closely connected) group of members" to more broadly defined notions of value creation. Essentially, the role shifts from vacuum filler to honesty provider in an otherwise extractive marketplace. At Co-op UK they put it this way: "championing a better way of doing business and doing the right thing."
"Honesty" can take many forms. Obviously, price is one way to illustrate marketplace honesty in a way that differentiates. Credit unions routinely measure the impact from lower loan rates, lower fees and higher savings rates—at least relative to traditional competition, the banks. Another honesty differentiator is product quality. The Rochdale Pioneers in nineteenth century England could assure that their milled flour was not mixed with sawdust. In a similar way, co-op grocery stores assure that their products rise to the level of "healthy food." Almost all co-ops can promise honesty in service. Especially when it comes to education and advice. Another form of honesty was learned first from the Rochdale co-ops. Operate at a profit, invest in the co-op and return the excess in patronage. Housing co-ops do this routinely. Some credit unions emphasize the patronage form of honesty in their modus operandi.
Whatever its form, the reputation of an honesty provider is worth its weight in competitive gold. And the transition from vacuum filler to honesty provider is not a degradation in relevance. In fact, becoming an honesty provider creates the conditions for helping members more holistically. Staying with our corn mill example, the co-op stores quickly realized that they could also provide healthy fruits and vegetables. Perhaps more important, they could give members good advice about embracing a healthier diet. Beyond that, they could contribute to the organization of worker co-ops so weavers would have better job stability and the resources to afford better food. In a small way, the Rochdale area co-ops learned quickly that an ecosystem of cooperative enterprises could help members more than simply staying focused on making good flour.
The Rochdale area co-ops learned quickly that an ecosystem of cooperative enterprises could help members more than simply staying focused on making good flour.
Moral of the story?
Most credit unions are no longer vacuum fillers. (There are some—in low income neighborhoods, for example). But most credit unions have become honesty providers. Many have become educators and advice-givers, arguably the highest form of honesty in service. But, are credit unions really striving to advance the holistic well-being of members? With all of the financial performance metrics and regulatory limitations, it is difficult to regard members as being more than factors of production, where attention to well-being is related to their ability to pay. In addition, for the same reasons, little emphasis has been placed on exploring ways that building a cooperative ecosystem in the community could help CU members… so far.
Working with other co-ops, credit unions could begin to address jobs, health, elder care, childcare, housing, and the other challenges that impact the financial well-being of members. When honesty providers collaborate, "honesty assurance" becomes the elevated sense of purpose. Commitment to opportunity, fairness and inclusivity extends beyond the walls (or apps) of the credit union. The member begins to look more like a person in search of a better life—and a little less like a customer measured on a product penetration scale.
The story (and the moral) applies to co-ops in other sectors of the economy as well.
The National Cooperative Business Association CLUSA International (NCBA CLUSA) has embarked on an initiative to encourage/help all co-ops identify the ways that a nation full of honesty providers can work together to elevate the value created for co-op members. This project is now known as the Principle 6 Initiative, which you'll hear more about in the months ahead. Keep your "honesty assuror" hat nearby when the time comes.
Stay tuned,
Mike