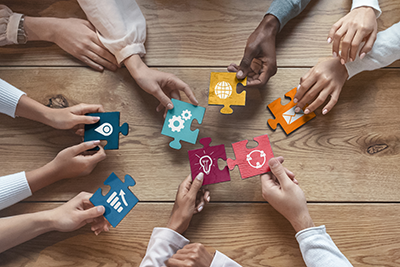 In a new issue of the Principle 6 Newsletter, republished below, Mike Mercer argues that credit unions, working alongside other cooperatives, could meaningfully impact low- and moderate-income communities, providing an avenue for upward mobility. By coordinating efforts, he writes, we could "get to the point where community leaders see co-ops as essential for the future vitality of the local economy."
Read the full issue of Principle 6 Newsletter below. And while you're thinking about "cooperation among cooperatives," take a moment to consider how you and your cooperative practice this principle. NCBA CLUSA is on a mission to document Principle 6 collaborations across the country so we can identify trends, document best practices and share this knowledge with you—our fellow cooperators!
Share your example of Principle 6
Principle 6 Newsletter – Causing Upward Mobility …Collectively
Issue 6 – September 30, 2020
"A commitment (is required for) understanding the root causes underlying barriers to socio-economic mobility…" – Leadership Orlando 2.0, The Impact Project, 2019 (clarification added)
"We all agree that the strongest rural communities… have access to affordable health care services, and to educational opportunities that include not only great schools, but also access to nearby higher education and technical training that prepares employees for 21st century careers. They also have access to rural broadband services that connect businesses to customers, health providers with patients, and students with the world." – Senators Tina Smith (D-MN) and Mike Rounds (R-SD), "Lifting up what's working in rural America," Cooperative Business Journal, Spring/Summer 2020.
"At Vancity, our vision is to redefine wealth in a way that furthers the financial, social and environmental well-being of our members and their communities. We are committed to working with other co-operatives to strengthen the co-operative movement. As a financial services co-operative, we play a unique role in supporting other co-operatives and the co-operative economy as a whole." – Excerpts, Mission and Values, Vancity Credit Union, 2020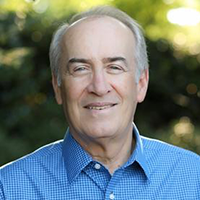 American exceptionalism is fundamentally a belief that, with effort and resourcefulness, anybody can improve their lot in life. Unfortunately, the data suggests that this cultural presumption will not apply to many in our midst as their lives play out. Folks on this mailing list might not easily relate to that reality. People in credit union lobbies can. Many folks in the communities that credit unions serve have their doubts as well. And most folks in low/modest income neighborhoods have already embraced deep cynicism about their ability to get ahead. As youthful optimism encounters obstacles to upward mobility, productive engagement with community and country drifts away.
Credit unions are a welcome sight when the clouds of socio-economic depression gather. Access to financial services at good prices is a significant enabler. Without prejudice… credit unions are a place to set up routine savings. A place to borrow and build creditworthiness. A way to move money where it needs to be. And, in many cases, an institution that provides trustable advice for making good decisions about family finances. Access to affordable insurance services, asset accumulation/management services and small business support programs enable common folks to 'move up' at many credit unions. With these sorts of contributions, credit unions do more than most to help people get ahead.
But, could there be more?
Communities of all sizes are facing tremendous challenges with social mobility for their citizens. Education, employment, health care and retirement are among the significant areas where 'getting ahead' encounters uneven obstacles for the locals. The city of Orlando has mounted a major public-private initiative to contend with the challenges. And the Orlando area is one of the more economically vibrant areas in the country! They call it "The Impact Project." Creating opportunities, providing access and developing capabilities are envisioned to work in concert to create significant contributions to upward mobility in the Orlando area… with an impact timeline that spans a generation. In their plans, financial inclusion is one of six key focus areas.
There may be credit unions involved with the Orlando project. There are certainly many initiatives with similar aspirations in other communities across the country. And, credit unions are likely involved in some cases. A few may even be engaged in leadership roles. Usually, like Orlando, the area chambers of commerce are leading the charge. And, they bring their memberships into the initiative. With that comes the standard list of local business benefactors—the large employers, the utilities, area banks, et al. Good intentions. Good work. And occasionally, good results. But credit unions are often sitting back in the cheap seats, hoping to make a few contacts and trying to feel good about making a difference.
What if instead, or maybe in addition, credit unions coordinated effort with the rest of the co-op community? There would be two objectives. First, like Vancity CU (in Vancouver), the area co-ops would pledge to support each other… trading best practices, swapping membership leads, maybe working together in the back office. Second, the group of co-ops—let's generically call them a 'collective'—would collaborate to do something meaningful about the barriers to upward social mobility in the local community. Start small… pick one thing… maybe a college (or trade school) prep program, or possibly an initiative to provide continuing education for several trades. Expand from there. Eventually, get to the point where the community leaders see co-ops as essential for the future vitality of the local economy. In northern Spain, the co-ops think big… their focus is on sustainable job creation.
It would not be long until a co-op collective would see opportunities to start new cooperative businesses in the area… worker co-ops, ESOPs, housing, clinics, food, etc. In most areas, the largest co-ops are agriculture/food, energy (rural electric co-ops) and credit unions. These folks could form the foundation for a community co-op collective. Support organizations in each of these sectors would be available to help with the development work. And the national apex organizations (like CUNA, NRECA, NCBA CLUSA, CoBank and NCB) could provide encouragement, media visibility and perhaps source wholesale development funding. America would come to learn that co-ops are providing real value in their day jobs AND helping local communities develop remedies that work for improving social mobility.
Co-ops (which include credit unions) are private-sector, democratic institutions that elevate the well-being of those being served. It is a natural extension of their mission to enable people in local communities to get ahead… to move up the social/economic ladder. In practice, credit unions have been dedicated to this purpose for many years. It would be an innovation of sorts to look to the cooperative business model as a way to breathe life into the promises embedded in purpose and mission statements that already exist. The best ideas about how to create real value with local co-op collectives will be discovered though local engagement and experimentation, not from pontification or recipe in letters like this.
Where to start?
Obviously, local cooperative organizations should get to know each other. And, there may be other charitable and membership organizations in the area that could participate constructively. Then, it would be helpful to create structural design blueprints, possibly assisted by state and national support organizations. Effort could progress to thinking about ways to create real benefits for citizens trying to get ahead. It would be essential to clarify the reasons why people struggle to move up on the socio-economic ladder. Project funding would likely need to be sourced. And, opportunities to organize new co-ops could be identified. But all of this would have to be preceded by the cultivation of opportunism and of commitment to build a local co-op Collective.
The real starting place might be for thought framers (like us) to paint the picture of an impactful local collective (which, by then, might have a catchier name). From there, it would be possible to envision the power of resultant competitive differentiation.
Credit unions, working with other co-ops, could be causal about improving local upward mobility. That would create meaningful benefit… and a validation of American exceptionalism.
Back soon,
Mike