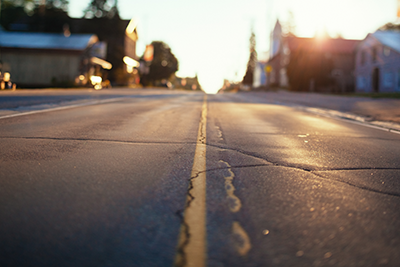 Two weeks ago, I penned a column in Co-op Weekly that encouraged the cooperative community to think about different time horizons as we consider cooperatives' role in society and the economy in the context of COVID-19. The thrust was that as we continue to focus on responding to the public health and economic crises, we need to consider how co-ops can play a bigger role in building a more inclusive economy in the future. The need for co-ops has become starker as COVID-19 has brought into focus the outcomes of inequality and systemic inequities.
Meanwhile, this week I read a newsletter from Fortune magazine that reported on a survey of the CEOs of the Fortune 500, indicating the degree to which these leaders of conventional corporations embrace "stakeholder capitalism"—the notion that investor-owned corporations should benefit multiple stakeholders, including customers, employees, suppliers, communities and shareholders.
The survey referred to a 2019 statement from the Business Roundtable summarizing efforts by the leaders of some of America's biggest companies to consider society as a whole—not just shareholder profits—when making business decisions.
At the time, I fundamentally questioned whether the cultural, financial and legal environment around conventional corporations would yield such enlightened alignment of interests. I also made the case that as businesses owned and controlled by the people who use them, cooperatives have embodied this philosophy for more than 170 years and remain the preferred model to achieve that alignment.
The recent survey revealed that nearly 65 percent of Fortune 500 CEOs believe that most "good companies" have always operated under the guise of stakeholder capitalism. Which is, well, a little astounding given how COVID-19 has laid bare the gulf between the people who own these corporations and other stakeholders: most notably workers, small businesses, people of color, and lower-income consumers in both urban and rural places.
As the lead story in this week's Economist notes, financial markets seem almost completely divorced from the real economy. Think of the split screen moment on too many Thursdays in April and May where the weekly jobs reports showed the loss of millions of jobs for yet another week, while the stock indexes not only increased, but sometimes soared. Many of those jobs were at small businesses forced to temporarily—if not permanently—close.
The reasons for the simultaneous rise of investor fortunes alongside the plight of workers, consumers and small business owners is, of course, complicated. The result is not. While people may debate how we got here and where fingers should point, most will agree that change is needed.
Let's start by considering how to truly better align the interests of consumers, workers, producers and small businesses with the larger economy. This is not accomplished by the gratuitous goodwill of the decision makers at conventional corporations.
Let's start by considering how to truly better align the interests of consumers, workers, producers and small businesses with the larger economy. This is not accomplished by the gratuitous goodwill of the decision makers at conventional corporations.
As cooperators, we know that the preferred strategy is to make it possible for the users of the businesses to own and control those businesses. We also know that this cooperative idea has gone to scale in the past when policies existed to empower people to transform sectors of the economy through the cooperative business model—whether through agricultural co-ops, rural electric co-ops or credit unions. In each of these examples, the cooperative business model yields better results—not only for the people who use the businesses, but also for their communities.
The ABCs of Cooperative Impact illustrates these claims. One example is how BARC Electric Cooperative in western Virginia aligns its business decisions with local consumer needs. Despite serving a small, rural community of about 2,000 people, BARC's Board of Directors decided a few years ago to expand broadband services—along with the accompanying economic opportunities—to its members. Despite being a costly decision, one investor-owned utilities would be unable or unwilling to make, BARC successfully financed improvements over several years that provide demonstrable member benefit. As a result, local small businesses now have fast, reliable internet access and local schools in Rockingham County, Virginia can tap into online educational resources that were previously inaccessible.
Another example from the ABCs of Cooperative Impact shows how residentially-owned cooperatives align the interests of residents with the co-op. Manufactured (or "mobile") home communities are an essential part of affordable housing in the U.S., with roughly 37,000 such communities in the country. While people own their homes, they usually do not own the land beneath them, making them vulnerable to displacement. To combat exploitation, residents have banded together to form Resident-Owned Communities, or ROCs.
Community ownership has significant advantages. In a long-term study done by ROC USA®, co-ops raise lot fees an average of 1 percent annually, while commercial communities raise fees 3 percent on average. [1] Additionally, data from the Carsey Institute at the University of New Hampshire show manufactured homes in cooperatives sell for 16 percent more per square foot than comparable homes in commercial communities. Homes in cooperatively-owned communities sell more quickly compared to homes in investor-owned communities. [2] Since 2008, co-ops connected to ROC USA® have invested over $50 million in health and safety improvements, including water and sewer systems, roads, drainage and storm shelters. [3]
Finally, worker-owned cooperatives align the interests of workers with the cooperative. As employee-owned firms, worker co-ops can boost productivity by 14 percent. [4] Wages can accordingly rise, as they did at A Yard and Half Landscaping Cooperative, where wages grew from $17.02/hour to $19.29/hour as revenue and number of employees both increased following conversion to being a worker co-op. [5]
All of these examples are a testament to what we already know: cooperatives align the interests of consumers, businesses, employees and communities better than any other business model. It's time to make that fact better known and harness cooperatives to create a more inclusive economy as we seek to recover from the economic tumult caused by COVID-19.
---
[1] "2016 National Communities Summary," Manufactured Housing Institute
[2] Ward, Sally K, Charlie French and Kelly Giraud. "Ownership in New Hampshire's 'Mobile parks': A Report on Economic Outcomes," The Carsey Institute at the University of New Hampshire, March 2010.
[3] ROC USA®, "Making Resident Ownership a Reality Nationwide," 10th Anniversary Report, 2018.