With the 60th Anniversary of the Consumer Cooperative Management Association (CCMA) Conference just a week away, NCBA CLUSA wanted to alert you to several contests that will be going on during the conference, courtesy of several of our sponsors. Check out your opportunities to win below!


Booth #01
www.ecrs.com
ECRS will once again lead the charge with its Invisible Ink USB game as our Premier Sponsor! The leading point-of-sale and inventory management technology provider for the retail grocery food co-op sector, ECRS representatives will be on-hand at Booth #01 to check if the USB drive in your registration bag has the designated mark. If it does, an iPad Mini could be yours! Our Premier sponsor is also spreading the love this year by enabling a secondary prize for those who fill out and submit the postcard in your registration bag. And be sure to check out their Friday lunch session on EMV, too!

Booth #05
www.simplyvoting.com
Back with the timely-in-2016 Rock the Vote sponsorship, Simply Voting is offering gift card prizes to REI for attendees prepared to exercise their rights! Look for daily emails announcing the Questions of the Day—all you need to do is take 90 seconds of your life to complete your answers and you're entered to win ($100 will go to the winner, with $25 each for the two runners-up)! We'll have the results of the surveys displayed each day on a TV at Simply Voting's booth and also announce them from the podium at key times during the conference, helping provide a comprehensive view of the conversation in real-time. As a secure online voting service, Simply Voting guarantees that all your votes will remain anonymous.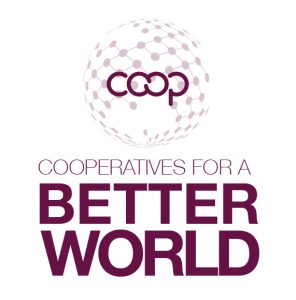 Booth #06
www.ownit.coop
www.buildingabetterworldnow.coop
Debuting this year at #ccma2016, .coop and Cooperatives for a Better World (CBW) will be joining forces on a cross-platform contest that involves inflatable hands and hashtags while attempting to answer the digital age-old question: how many friends do you really have on social media? .coop and CBW are all about embracing their cooperative identity, and now you can be, too. Just show a representative at Booth #06 that you're tweeting about CCMA and they'll provide some fun props to take pictures with. Post those pictures on Facebook and whoever decides to #ownit (by way of the most likes on a picture) will win one free year of .coop! At some point, you probably had to stand up for #cooperatives; now it's time to put your #handsup
.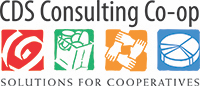 Booth #07
www.cdsconsulting.coop
With some of the finest consultants in the biz, it only makes sense that CDS Consulting Co-op is back with one of the finest contests in the form of a Q.U.I.Z.! This year, Marilyn and Co. will be testing your knowledge of acronyms in the food co-op world. Simply fill out the postcard in your registration bag, turn it in at Booth #07 and you are entered to win—so long as you've got five answers correct. The prize? One lucky attendee is going to bring $1,000 worth of free consulting back to their food co-op. CDS representatives may or may not also be giving answers away at their frat parties… the only way to know is to stop in and find out!
About CCMA
The largest independent gathering of consumer retail grocery co-ops in the U.S., CCMA brings together 100+ organizations and 400+ attendees for three days of strategy, operations and benchmarking insights. General managers, board members and staff of food co-ops attend this annual event, which is hosted at a new location each year by a trailblazing food co-op or food co-op related organization. This year's conference will be held June 9 – 11 in Amherst, Mass., at the University of Massachusetts campus under the theme, "Disrupting the Future: Cooperative Food and the Next Generation," challenging leadership in this sector to address diversity and inclusion through their cooperative businesses while positioning food co-ops for success in an increasing competitive natural foods marketplace. Co-hosted by members of the Neighboring Food Co-op Association, with Franklin Community Co-op and River Valley Co-op as primary local hosts, you can learn more about the CCMA agenda by clicking here.