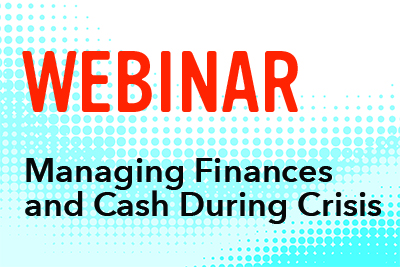 Join NCBA CLUSA and Shared Capital Cooperative on Wednesday, March 25 from 1-2 p.m. for a webinar on managing finances and cash during crisis.
This webinar will provide advice and resources to help small and mid-sized cooperatives navigate the financial challenges caused by the COVID-19 pandemic. Addressing issues ranging from cash flow management to working with vendors and lenders, our presenters will offer guidance on mitigating potential business interruptions. Additionally, NCBA CLUSA will provide an update on potential federal economic disaster assistance legislation that could impact cooperative businesses.
During this webinar, you'll hear from the following organizations:
Opportunities for questions will be provided at the end of the presentation.
---
As the co-op community continues to navigate this challenging time, NCBA CLUSA is using a survey to capture the issues facing our members and stakeholders. The results of this survey will inform the content of future webinars, so please take a moment to share your thoughts.