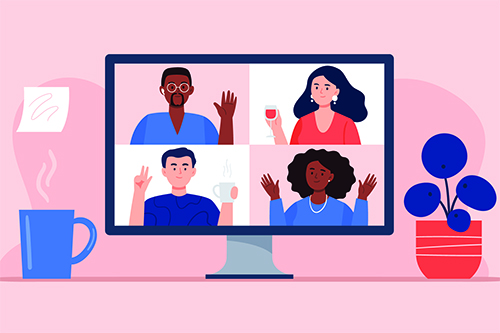 We're thankful to be celebrating the continued growth and impact of the Co-op Circle Happy Hours and our online platform communities, connecting co-op professionals from coast to coast and internationally. This week we will start to wrap-up our conversations for 2022, and start preparing for 2023 affirmations and goals for the cooperative community.
This week, our December 2nd Co-op Circle Happy and will focus on how we can be as inclusive as possible in 2023 and beyond in applying Co-op Principle #1: Voluntary & Open Membership. How can we be as inclusive as possible with whom is welcomed in our co-op membership and leadership? 
Note: our Co-op Circle Happy Hour with the NCBA CLUSA Government Relations team members, Aaliyah Nedd & Joseph Cirrincione will occur in 2023!  Stay tuned. 😊
In the interim, make sure to continue to connect and conversate on the Co-op Circle platform, and share access to Co-op Circle with your colleagues and community using the request form below. 
Already a member of the Co-op Circle? Great! We look forward to seeing you on Friday, December 2nd at the next event, AND on the Co-op Circle platform. To join, log into your Circle account and navigate to the "Events" tab for details.
Hope to see you there!
---
Haven't joined the Co-op Circle yet? Click here to request an invite, and be on the lookout for an intro email from NCBA CLUSA's Membership Team.