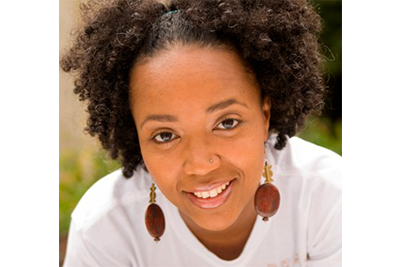 LaKeisha Wolf, Executive Director of Ujamaa Collective, will appear on Everything Co-op on Thursday, February 21. A weekly exploration of the impact and potential of the cooperative business model, Everything Co-op aims to generate interest in and support for the cooperative movement.
Hosted by Vernon Oakes and conversational in format, the show is streamed live at woldcnews.com every Thursday from 10:30-11:30 a.m. EDT. Everything Co-op also airs live in the Washington, D.C. Metropolitan Area on WOL 1450 AM—Radio One's premiere talk radio station.
This week, Vernon and LaKeisha will discuss how Ujamaa Collective incorporates the principle of Cooperative Economics into their business strategy, and the role the marketplace plays in the community.

A first-generation Pittsburgher, LaKeisha Wolf has developed her roots across the community working at the intersection of social justice, arts, culture and entrepreneurship. She is a founding member of the Hill District based non-profit Ujamaa Collective, serving as Executive Director since 2013. In this role, LaKeisha focuses on the business affairs and cooperative development of emerging Africana women-owned craft industries.
Listen to archived episodes—including NCBA CLUSA's centennial podcast series in partnership with Everything Co-op—at everything.coop.