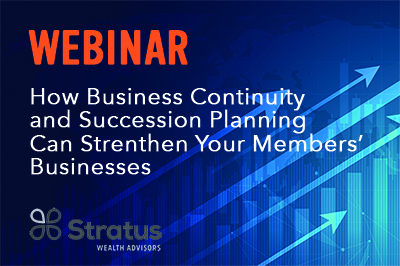 Join NCBA CLUSA and our associate member Stratus Wealth Advisors, a comprehensive financial planning and asset management firm, on Thursday, December 3 from 1-2 p.m. for a free webinar on how cooperatives can respond to crises with resiliency.
During "How Business Continuity and Succession Planning Can Strengthen Your Members' Businesses," you'll learn concrete strategies that purchasing co-ops and their members can use to create resilient business continuity and succession plans—even in the face of current health and economic crises.
Included in this webinar is a complementary operational assessment survey that only takes 10 minutes to complete. This confidential tool is a great starting point to thinking more strategically about how proactive business continuity and succession planning can create predictable, sustainable profits and growth—the pillars of maximizing the value of your members' businesses.
Take the survey now and get a personal report showing your co-op's current and potential value, red flag threats and top areas in which to close your value gap. Then join Stratus Wealth Advisors' Founder and Owner Sam Brownell and consultant Andrea Dunathan on December 3. Learn more about our presenters below.
Meet the presenters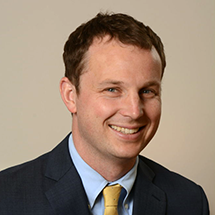 Sam Brownell, CVA, CFA, MBA has been a financial professional since 2006 and formed Stratus Capital Management in 2013 to provide goals-based investment management to individuals and small businesses. As the firm grew, an increasing number of small business clients—including members of purchasing cooperatives—sought Sam's advice on their own business growth issues ranging from valuation and tax strategy to business continuity planning and succession planning. In 2019, Sam obtained the CVA certification from the National Association of Certified Valuators and Analysts (NACVA) in order to better serve his business clients.
Sam earned his bachelor's degree in Economics from Loyola University in Maryland and his MBA from the University of Maryland's Robert H. Smith School of Business. Prior to forming Stratus, Sam worked in trading and research at two investment banks, where he became a CFA Charterholder, and was an economic consultant analyzing structured financial products and other fixed income securities.
Sam and his wife Sara live in Kensington, Maryland, with their sons Felix and Finn. In his free time, Sam gives back to his community by coaching swimming in the Washington, DC area. He is also an avid fly fisherman.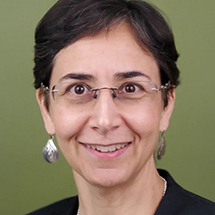 Andrea Dunathan helps rapidly growing businesses make the best use of their people, processes, and technology to support the business's growth and increase its future sale value. Since she founded Dunathan Consulting in 2004, she has worked with a wide variety of clients—from global corporations to tiny non-profits—to improve internal operations and free up the owner and their staff to do their best work. Her client focus is small business owners who want more time to focus on growing their business.
Andrea is a big believer in providing practical help to her customers. Her goal is to find the simplest, most effective solutions that meet her customers' needs and to get them implemented, allowing her customers to focus on the things they do best. Her past experience includes large and small for-profit and nonprofit companies, local governments and international agencies across a variety of industries. Clients value Andrea's "keen understanding of (and respect for) our business culture, values and approaches… [and] her uncanny ability to thoroughly assess what we saw as challenges and translate them into meaningful opportunities for the business."
Andrea's pro bono work includes serving on nonprofit and cooperative boards as well as advising and teaching workshops on financial management, strategic planning, and budgeting. She is a member of the Greater Silver Spring Chamber of Commerce, the Mid-Atlantic Facilitators' Network, and Women Business Owners of Montgomery County.