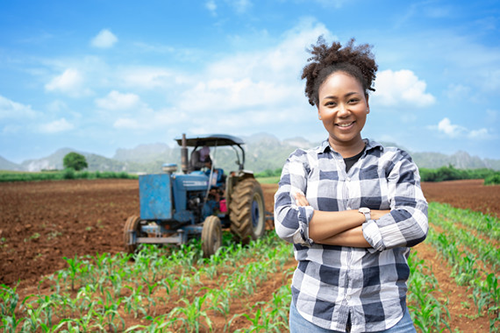 NCBA CLUSA's USDA-funded Strengthening Co-op Capacity for Historically Underserved Farmers project is sharing a new roundup of news, funding opportunities, and upcoming events and trainings.
News
USDA Expands Hurricane Insurance Protection to Include Certain Tropical Storms
Farmers may now be eligible for further protection against damaging tropical storms. After hearing directly from agricultural producers, the U.S. Department of Agriculture (USDA) is expanding its Hurricane Insurance Protection-Wind Index (HIP-WI) Endorsement with a Tropical Storm Option. USDA's Risk Management Agency (RMA) will offer this option for the 2023 crop year. Learn more
Rolling Out Revenue-Based Disaster and Pandemic Assistance Programs
Agricultural producers can begin to apply for two new important programs for revenue losses, from 2020 and 2021 natural disasters or the COVID-19 pandemic. Learn more
Funding Opportunities
Organic Agriculture Research and Extension Initiative – This program funds projects that will enhance the ability of producers and processors who have already adopted organic standards to grow and market high quality organic agricultural products. Priority concerns include biological, physical and social sciences, including economics.
Farmers Market Promotion Program – This program funds projects that develop, coordinate and expand direct producer-to-consumer markets to help increase access to and availability of locally and regionally produced agricultural products by developing, coordinating, expanding, and providing outreach, training, and technical assistance to domestic farmers markets, roadside stands, community-supported agriculture programs, agritourism activities, online sales or other direct producer-to-consumer market opportunities.
Additional upcoming application deadlines:
Events and Trainings
March 16 – Cooperative Development Foundation's Advancing Options to Improve and Preserve Long-term Affordable Housing
March 16, 21, 23, 28 and 30: Finance Fundamentals – Financial Analysis for New Cooperatives
March 21: Co-op Cincy's Co-op U
March 22: UW Center for Cooperative's Finance Basics for Directors
March 31 – Indiana Cooperative Development Center's Using the Co-op Model to Address the Housing Crisis
June 2-3: 2023 California Co-op Conference