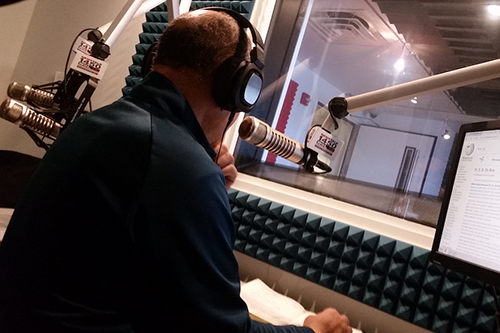 Michael A. Peck, Pat Conaty and Dr. Julian Manley will appear on Everything Co-op on Thursday, January 10. A weekly exploration of the impact and potential of the cooperative business model, Everything Co-op aims to generate interest in and support for the cooperative movement.
Hosted by Vernon Oakes and conversational in format, the show is streamed live at woldcnews.com every Thursday from 10:30-11:30 a.m. EDT. Everything Co-op also airs live in the Washington, D.C. Metropolitan Area on WOL 1450 AM—Radio One's premiere talk radio station.
Michael A. Peck is a co-founder of 1worker1vote and serves as its executive director. He will be joined by Pat Conaty, an associate of Co-operatives UK and co-author of the recent report, "Working Together: Trade Union and Co-operative Innovations for Precarious Work." Dr. Julian Manley is Social Innovation Manager at the University of Central Lancashire and chair of the Preston Cooperative Development Network.
This week's conversation will address the emerging U.S./UK union co-op consensus.
Listen to archived episodes—including NCBA CLUSA's centennial podcast series in partnership with Everything Co-op—at everything.coop.