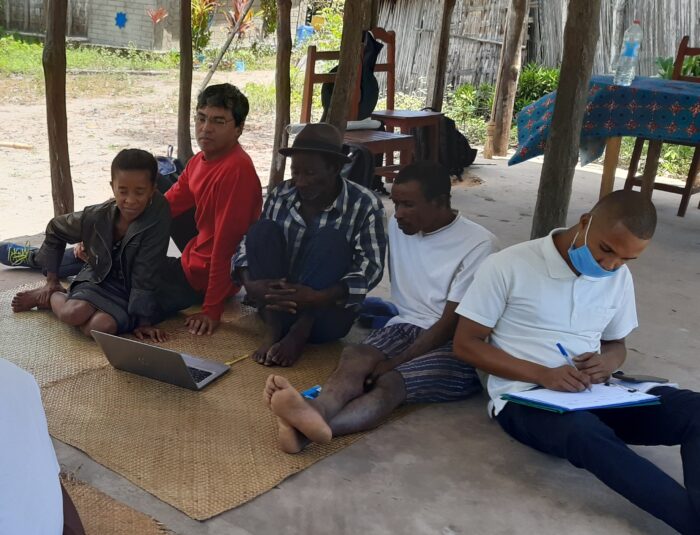 NCBA CLUSA is pleased to announce a new partnership with ONI Cooperative in Madagascar. As part of the Creating an Environment for Cooperative Expansion (CECE) project, funded by the US Agency for International Development (USAID) Cooperative Development Program (CDP), ONI Cooperative will provide coaching services to several agricultural cooperatives in Madagascar, including in beef, zebu, dairy, spice, beekeeping, and other value chains. This tailored technical assistance is based on organizational assessments and coaching plans that have been co-developed by the cooperatives and the project team.
NCBA CLUSA is particularly excited about this collaboration as it's a great example of Principle 6: cooperation among cooperatives. ONI is one of only a few registered worker co-ops in Madagascar, established in 2011 to promote sustainable agriculture and livestock development, and support cooperative and enterprise development. The cooperatives participating in CECE's coaching activities are keen to receive additional support from a fellow cooperative.
"In my opinion, the support of ONI will really bring development to our cooperative because first of all ONI itself is already a cooperative and has experience on it," said Tsimandresy Randrianomanana, President of Miotisoa Cooperative.
As Justin Rasolondraibe, Vice President of PRN Cooperative Union added, "The advantage of being coached by another cooperative like ONI is the exchange of experiences between the two cooperatives because they may not be governed in the same way. Our cooperative will also benefit from the know-how and experience of ONI Co-op in the dairy sector because dairy production is the main source of income for our members."
ONI's cooperative roots run deep. The worker co-op's founding members are former Land O'Lakes Venture 37 field staff with expertise in livestock, agriculture, and cooperative development. According to Rado Ramiadamanana, President of ONI, "The founding members of ONI envisioned continuity of the actions carried out by Land O'Lakes in the field of support for farmer organizations in Madagascar, especially in cooperative life. The creation of ONI was also an asset to strengthen the services and support given by our members in service to the rural population." The cooperative now has 14 worker owners.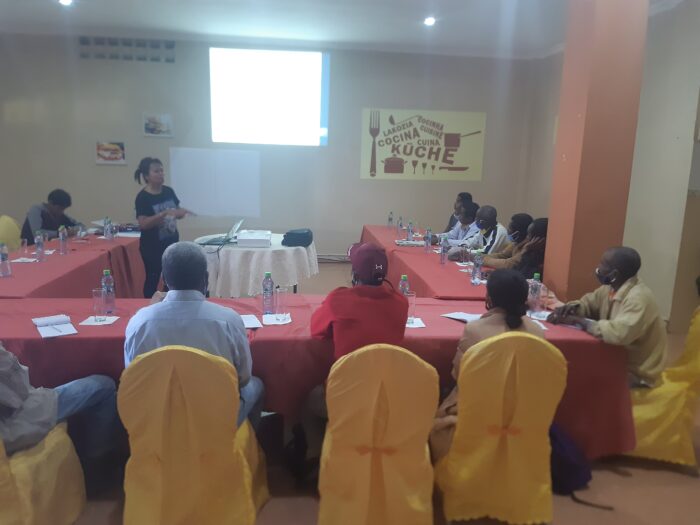 Over the past ten years, ONI Co-op has provided technical assistance in livestock breeding, organic chicken raising, rice cultivation, market gardens, etc.; as well as organizational, management and governance support for associations and businesses. Clients have included ministries and government and regional programs, and higher education institutions. And now, ONI is a sub awardee on NCBA CLUSA's CDP project. This is ONI's first time managing U.S. government funds, so it is a major milestone for the worker co-op.
This collaboration not only reflects NCBA CLUSA's CDP objective of strengthening the capacity of local organizations to provide quality cooperative development services, but also highlights USAID's New Partnerships Initiative (NPI) goal of engaging new local partners in development efforts.
As Ramiadamanana explained, "The objective of ONI cooperative within the framework of this partnership with NCBA CLUSA is first to meet the objectives of the CDP project, meaning to improve the level of development of the coached cooperatives in terms of governance, management, and economic and commercial performance, and to encourage the participation of women and young people. But beyond this objective, ONI aims to become a leader in the support and strengthening of cooperatives in Madagascar."