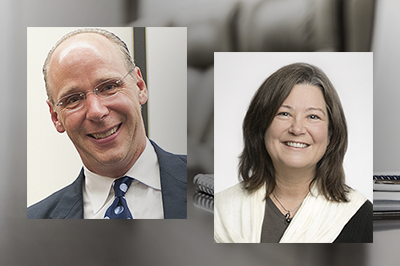 John Engelen, chair of NCBA CLUSA's Nominations Committee and vice president of Government Affairs for CHS, Inc. announced the results of NCBA CLUSA's 2019 Board of Directors election this afternoon at the Annual Membership Meeting.
The following individuals were reelected to the board: Erbin Crowell, executive director of the Neighboring Food Co-op Association; Jerry McGeorge, vice president of Cooperative Affairs at CROPP Cooperative/Organic Valley; and Deb Trocha, executive director of the Indiana Cooperative Development Center.
NCBA CLUSA welcomes the addition of two new board members this year: Paul Bradley, founding president of ROC USA®, a nonprofit social venture that aims to makes cooperative ownership of manufactured ("mobile") home communities viable and successful nationwide; and Diane Gasaway, executive director of the Northwest Cooperative Development Center, a nonprofit organization devoted to assisting new and existing cooperative businesses in Oregon, Washington and Idaho—from homecare worker co-ops to community solar co-ops.
NCBA CLUSA executive leadership also took the opportunity this afternoon to recognize and thank two board members who are stepping down this year: Lance Rantala, CEO of BLUE HAWK Cooperative; and Ann Hoyt, professor emeritus at the University of Wisconsin-Madison, a 2016 inductee to the Cooperative Hall of Fame and and NCBA CLUSA board member for 25 years.
The NCBA CLUSA Board directs and inspires the organization as it deepens the influence and impact cooperatives have in communities in the U.S. and around the world. The board also brings consistent focus to the association's longer-term impacts, results, purposes and future opportunities to serve the needs of its members.
The NCBA CLUSA Board election is handled electronically through Simply Voting, a secure, cost-effective and environmentally responsible online platform for election services.