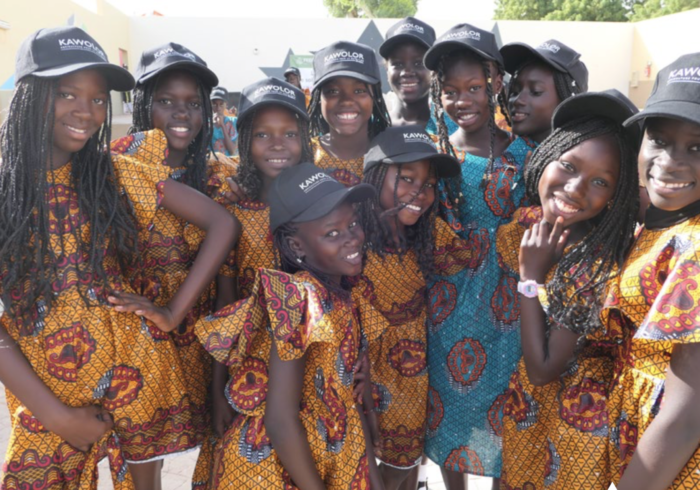 Wednesday, August 12, marks International Youth Day, the United Nations theme, "Youth Engagement for Global Action" seeks to highlight the ways in which the engagement of young people at the local, national and global levels is enriching national and multilateral institutions and processes, as well as draw lessons on how their representation and engagement in formal institutional politics can be significantly enhanced. As a reflection of this day, NCBA CLUSA recognizes the critical importance of addressing and engaging youth in its work to empower individuals and families to achieve resilience and economic security.
Our community-led development approach engages youth, their families, and their communities by creating a positive environment in which youth can thrive. Our programs empower youth and build their agency by providing leadership training and encouraging participation in local governance and community organizations such as cooperatives, associations, and producer organizations (POs).
NCBA CLUSA prepares youth for work and self-employment by building life and entrepreneurship skills through training and hands-on learning. We strengthen youth economic opportunities through financial literacy education, training for youth to establish their own savings and credit associations and cooperatives, and by enabling youth participation along value chains.
Uganda | Youth Empowerment Through Agriculture (YETA)
This project is part of the Youth Forward initiative in partnership with The MasterCard Foundation, Overseas Development Institute, Global Communities, Solidaridad, NCBA CLUSA and GOAL. YETA hinges on NCBA CLUSA's "Learn, Engage, Build" model designed to create long-term engagement by integrating numeracy, literacy and life skills with technical expertise in agriculture, business, entrepreneurship and management. Youth who participate in the program will learn concepts they can relate to everyday life (Learn), apply those concepts under a mentor's guidance (Engage) and receive support and encouragement to experiment on their own (Build).
Read on to learn how increasing sexual and reproductive health services is transforming the lives of Ugandan youth.
Senegal | USDA Millet Business Services Project (MBSP)
As a follow on to the successful Millet Value Chain Project, which increased millet yields by 68 percent and sales revenues by 145 percent, NCBA CLUSA's Millet Business Services project focuses on post harvest handling, building the capacity of producer organizations to access markets and add value to their crop. MBSP also builds private sector extension services for agricultural training, currently in short supply in Senegal. Through an inclusive systems approach to the development of the millet value chain, NCBA CLUSA, through the USDA funded Millet Business Services Project, successfully engaged rural youth as farmers, agricultural entrepreneurs, and service providers. While youth (aged 18-35) only make up 18 percent of the individuals reached in production, in processing and trade 42 percent are young women. The project created over 600 jobs in processing and handling and youth hold 93 percent of these jobs.
Read on to learn how inclusive market systems are creating jobs for youth in Senegal.
Burkina Faso and Niger | Resilience and Economic Growth in Sahel- Enhanced Resilience (REGIS-ER)
NCBA CLUSA's USAID-funded REGIS-ER project in Burkina Faso and Niger is building the capacities of communities and local institutions to absorb, adapt and transform in the face of shocks and stresses. To date, REGIS-ER has reached 143,859 children under five years old with nutrition programs. REGIS-ER contains three principal components:
Sustainable livelihoods
Diversifying economic opportunities, through agricultural and animal production and marketing, access to financial services
Strengthened governance
Regional capacity building, planning, natural resource management and land use, disaster and conflict risk management
Improved health and nutrition
Access to potable water, capacity development of community health workers, training for nutritious local food consumption and gardening, behavior change communications for health actions, and latrine and well construction
Read on to learn how positive youth development training brought stability to the Sahel.