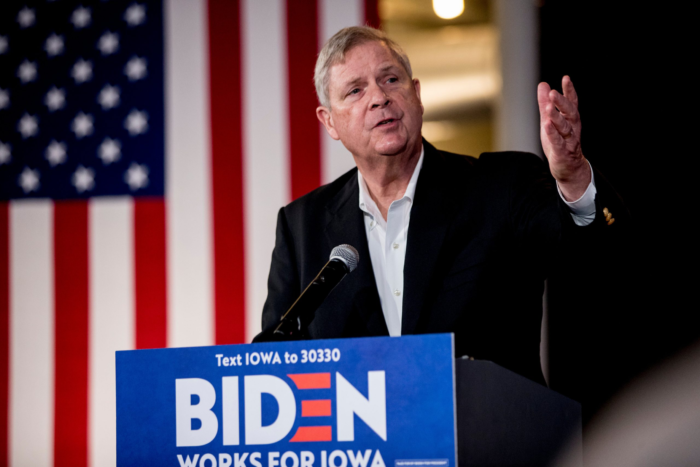 President-elect Joe Biden on Thursday nominated Tom Vilsack for Secretary of Agriculture in the new administration. Vilsack previously served in this role under the Obama Administration for eight years, where he oversaw record-breaking investments in rural communities across the nation.
Vilsack also served as chair of the first-ever White House Rural Council, where he helped spur critical financing opportunities for rural businesses, including cooperatives.
NCBA CLUSA's advocacy team works to educate, differentiate and keep cooperative priorities top-of-mind before policymakers and the broader public. These efforts help ensure that co-ops are recognized, supported in the budget and eligible for federal programs. Tom Vilsack prioritizes rural economic growth and recognizes cooperatives as a key to achieving economic prosperity for rural Americans.
NCBA CLUSA president and CEO Doug O'Brien released a statement in support of Tom Vilsack for Secretary of Agriculture:
"We support Tom Vilsack's nomination for Secretary of Agriculture. His depth of experience and commitment to rural and agricultural communities ensures he will be an effective leader at this critical time. NCBA CLUSA and the cooperative community stand ready to work with Secretary Vilsack and his team as they seek to rebuild rural communities, strengthen racial equity and address climate change. Secretary Vilsack understands what rural Americans know: cooperatives have been a key strategy empowering people in rural America in the past, and the cooperative business model is as relevant now as ever."

—Doug O'Brien, President and CEO of NCBA CLUSA