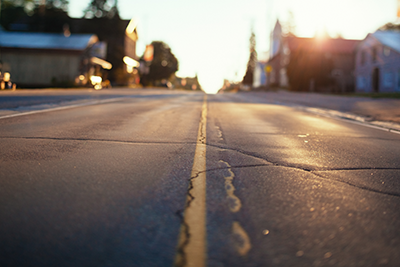 Over the past several months and even more so in recent weeks, we have seen stark inequities on clear display. From disparate health impacts of COVID-19 to disproportionate consequences of the resulting economic crisis to injustices in policing.
The confluence of these crises, most prevalent in Black communities, has brought about a time of reckoning and spurred important conversations. Among these conversations is how cities allocate the limited resources of their budget. Budgets are a reflection of the values a community holds, and many are using this opportunity to consider how investments from the city can promote equity.
With any budget, but especially in times of lower tax revenues because of COVID-19, tough decisions must be made. Yet there is clear data and numerous examples of investments in cooperative development being a high return on investment for cities. NCBA CLUSA was proud to support two such cities in recent weeks.
In Philadelphia, the City Council proposed an 85 percent cut to the Department of Commerce, through which investments in co-op development are made. The Philadelphia Area Cooperative Alliance has played an integral role in helping cooperatives grow in Philadelphia. PACA's work focuses on social, economic and racial justice and supports the start-up and development of co-ops in typically low-wage sectors, like home care and childcare, to help workers hold an ownership stake in their business, have greater say in their wages, and how the business operates. PACA has also supported the establishment of several food co-ops to help improve food security in Philadelphia neighborhoods.
Read NCBA CLUSA's letter to the Philadelphia City Council.
Similarly, New York City has a vibrant cooperative economy, in part due to the financial support from the New York City Council for worker co-ops. The Worker Cooperative Business Development Initiative (WCBDI) is a grant program for co-op development organizations to provide direct assistance, education and other support to worker cooperatives. Two NCBA CLUSA members, ICA Group and Democracy at Work Institute, have contributed to this important work. These funds have supported not only the establishment of worker co-ops, but also through targeted research and outreach, has supported worker co-op conversions to root businesses and good-paying jobs in the community.
Read NCBA CLUSA's letter to the New York City Council.
These are just two of many programs that have been successful in cities across the country. In other regions, some funding also comes from the state government, including in Massachusetts and Montana. Cooperative development has been a proven strategy for rural and urban communities, alike.
Eligible uses vary for each program, but include activities like research on existing businesses potentially nearing a transition in ownership, feasibility studies, technical assistance to support the change in business structure, and education and support for member-owners on cooperative governance. These activities all help to deepen the roots of businesses in their communities and empower people to hold an ownership stake in their local economy.
Adhering to cooperative principles is an important factor of what make co-ops such a strong investment for city investments.
Open and Voluntary Membership creates an environment that is inclusive of all people and reflects the diversity of the co-op's community;
Democratic Member Control and Economic Participation, the second and third principles, promote social and economic mobility among member-owners who are empowered to make their own decisions and build their assets;
Autonomy and Independence ensures that co-ops stay true to their member-owners' interests—not the whims of outside shareholders;
Education and Training promotes innovation to grow and evolve to meet changing demands;
Cooperation among Cooperatives helps to build a strong network of support among businesses and organizations;
Concern for Community ensures that co-ops by their very nature continue to serve the interests of the community for years to come.
At a time of increasing wealth inequality and a growing call from our communities to re-think what is most valued, cooperative development provides a people-powered, community-based solution. Cities like Philadelphia, New York City have already seen substantial returns on these investments—new businesses, more jobs, and greater mobility—and is a strategy that should be considered and implemented by communities across the country.