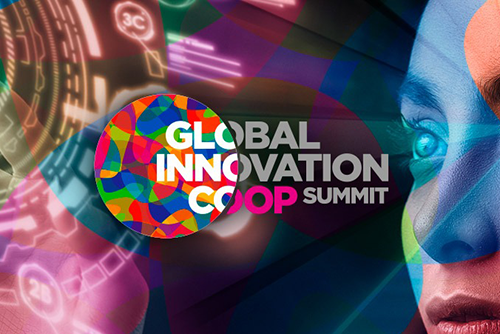 This year's Global Innovation Co-op Summit, meeting in Paris, France from September 26-27, will create space for cooperative leaders from across sectors to explore what the co-op business model will look like in the future.
Under the theme, "New Times, New Challenges," the summit will explore how cooperatives are navigating profound social and economic changes in the wake of COVID-19. To survive, businesses must adapt quickly to workforce losses, supply chain disruptions and rapidly changing consumer expectations. They must also tackle systemic challenges like climate change and inequity, while keeping up with new trends in technology and innovation. Are cooperatives up for the challenge?
On the second day of the summit, NCBA CLUSA president and CEO Doug O'Brien will participate in a hybrid plenary session exploring what's on the minds of cooperative leaders as they position the co-op sector for growth and success. Are cooperatives ready for the future? How can co-ops address supply chain disruptions, recruit and retain the best talent, support cyber security and live their missions?
Moderated by communications expert and facilitator Zuraidah Hoffman, O'Brien will be joined by Marc Duplantie, Vice President of Member Relations & Cooperative Business Development at Co-operators, a leading Canadian financial services cooperative; and Inmaculada Buendía-Martínez, a researcher, author and Associate Professor at the University of Castilla-La Mancha in Spain.
"What Keeps Our Leaders Going?" will be available to both virtual and in-person attendees in English, French and Spanish.