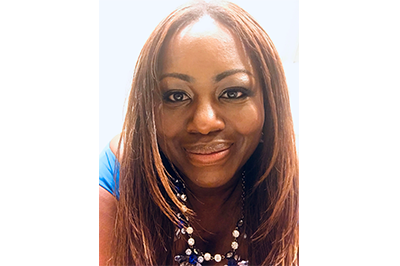 The National Cooperative Business Association CLUSA International is pleased to announce the addition of Tamela Blalock as NCBA CLUSA's Vice President of Cooperative Relations.
During the past 20 years, Tamela has worked for several Washington-area institutions including the Central Intelligence Agency, Washington DC's NFL Football Team, the Washington Post, and George Washington University.
Prior to joining NCBA CLUSA, Tamela most recently served as the Executive Director of the Academy of Pelvic Health Physical Therapy, an academy of the American Physical Therapy Association. She also served as Senior Director of Membership Services for the National Association of Wholesalers-Distributors.
Tamela is an active member of the American Society of Association Executives (ASAE) and the Professional Convention Management Association (PCMA). She has served on PCMA's Global Board of Directors, and is an alumnus of ASAE's 2016-2018 class of Diversity Executive Leadership Program (DELP) Scholars. She is also one of the co-founders of the Association for Women in Events (AWE).
Joining an organization whose vision includes working to "build a better world and a more inclusive economy that empowers people to contribute to shared prosperity and well-being for themselves and future generations" is "invigorating," Tamela said.
"During a moment when more and more people are disenchanted with capitalism because they associate the system with societal inequalities, co-ops can be the official 'home base' for Americans to find economic equality and further social harmony," she added.
"I am honored to be a fellow cooperator."
"We are excited to have Tamela join our team," said Doug O'Brien, president and CEO of NCBA CLUSA. "Her rich background in association management, membership engagement and growth deepens NCBA CLUSA's ability to better serve our members and the cooperative community."
Tamela has a bachelor's degree in Marketing from Georgetown University and a master's in Business in Tourism Administration from The George Washington University. An Ohio native, Tamela grew up abroad as a military child. She currently resides in Alexandria, Virginia where she dabbles as a home chef and continues her family's tradition of banking exclusively at credit unions.
NCBA CLUSA is the primary voice in the U.S. for people who use cooperatives to build a better world through an inclusive economy.