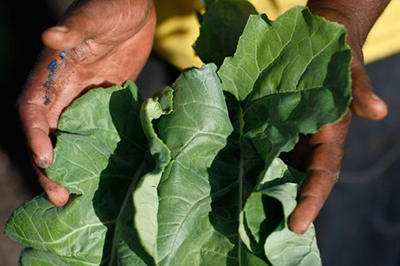 As we shared in an Advocacy Alert on Friday, committees in the U.S. House of Representatives have advanced legislation championed by the White House as part of the COVID-19 rescue plan. In general, the legislation would provide support for public health measures related to the pandemic, funding for state and local governments, resources for housing challenges, and more support for businesses—including cooperatives—with an emphasis on restaurants and socially disadvantaged farmers.
Among other things, the legislation passed by the House Agriculture Committee wisely focuses resources on helping socially disadvantaged farmers establish cooperatives, which is a preferred strategy to ensure that these farmers can own, control and benefit from the businesses they use.
As we continue to recognize Black History Month, I wanted to consider a piece of the legislation that focuses on socially disadvantaged farmers, with particular attention to Black farmers. Much of what I know about the Black farmer experience, I have learned from 20 years of working with leaders at the Federation for Southern Cooperatives/Land Assistance Fund, a cooperative association of Black farmers, landowners and cooperatives. For 54 years, the Federation has worked to develop cooperatives and credit unions as a means for people to enhance their quality of life and improve their communities. And for 54 years, the Federation has been part of NCBA CLUSA.
The Federation was created directly out of the Civil Rights Movement of the 60s, with one of its goals being to stem significant loss of Black farmers and Black-owned farmland. In the early 1900s, approximately 200,000 Black farmers owned 20 million acres of land. The number of Black farmers today has decreased by 98 percent and remaining land held by Black farmers is about ten percent of what it was a century ago. This loss of land is largely a legacy of deep-seated racism, including decades of discrimination by the federal government itself. And, as with all things related to COVID-19, low resource, minority farmers have been among the hardest-hit.
These policies for socially disadvantaged farmers are nothing short of historic. Picking up on the Emergency Relief for Farmers of Color Act, recently introduced by Georgia Senator Rev. Raphael Warnock, the American Rescue Plan supports socially disadvantaged farmers in many fundamental ways. For example, there are key provisions that will assist farmers in repaying loans. To me, the most fundamental piece of the legislation is the significant resources it allocates to help build farmers' capacity to succeed in the future. This includes potential new financial institutions, technical assistance and—crucially—cooperative development.
Including cooperative development as an expressly authorized activity makes a lot of sense, as the goal is to help socially disadvantaged farmers become economically independent and successful. Both the farming community and the Black community have historically looked to co-ops as a fundamental tool for survival. Toward the beginning of the 20th century, farmers were the first group in the U.S. to embrace the cooperative business model at scale and today most of the nation's farmers are members of cooperatives. Meanwhile, as Jessica Gordon Nembhard explores in her book, Collective Courage: A History of African American Economic Thought, Black and African Americans brought with them in their forced immigration to the U.S. a long history of mutuality and cooperation. For generations, Black Americans have used cooperatives to empower themselves against societal and economic racism.
As the ABC's of Cooperative Impact point out, cooperatives have the potential to provide not only economic impacts, but also democratic governance, access to goods and services, and community power to historically excluded groups. Further, as the Urban Institute points out in its recent report, Policy Strategies to Build a More Inclusive Economy with Cooperatives, one of the best ways to build more equitable local economies is to support people with technical assistance to develop cooperatives.
With their support of the American Rescue Plan, House committees have taken another step to acknowledge the contributions of cooperatives to the U.S. economy, and particularly co-ops owned by Black American farmers. NCBA CLUSA is heartened by this legislation and its potential to transform the lives of socially disadvantaged farmers across the country. We look forward to working with the White House and Congress as they continue to consider how cooperatives can help families and businesses build back a more equitable and inclusive economy.