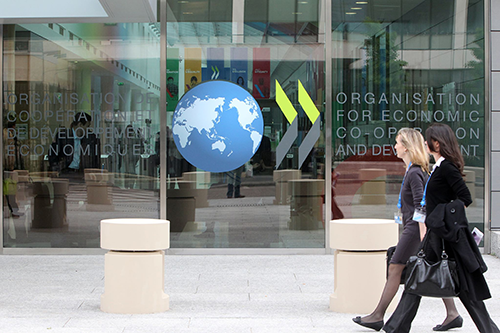 The Organisation for Economic Co-operation (OECD)'s Centre for Entrepreneurship, CMEs, Regions and Cities is partnering with the Economic Research Institute of the Association of Southeast Asian Nations (ASEAN) and East Asia (ERIA) to host an Entrepreneurship Education Collaboration and Engagement Network (EECOLE) webinar on Tuesday, November 7 at 8 am EST.
In today's context, cooperative entrepreneurship is gaining traction, thanks to the prominence of purpose-driven entrepreneurship, the rise of the platform economy, and the growing emphasis on the United Nations' Sustainable Development Goals (SDGs). To unlock the full potential of cooperative entrepreneurship, particularly in terms of integration within broader ecosystems, there is a need for specific skills and locally-tailored regulations.
Featuring NCBA CLUSA president and CEO Doug O'Brien, this webinar will provide insights into cooperative entrepreneurship and explore emerging practices in the U.S., where a rich tradition of social entrepreneurship is now experiencing a resurgence. The event will delve into how the SDGs are influencing cooperative entrepreneurship and shed light on the latest trends in attracting fresh talent from educational institutions specializing in entrepreneurship.