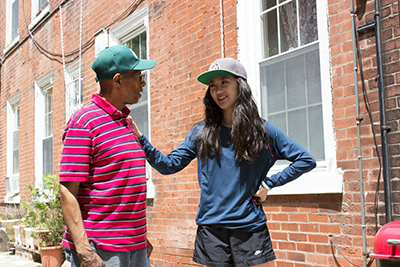 In a December 30 press release from the office of Rep. Grace Meng (D-NY), NCBA CLUSA president and CEO Doug O'Brien recognized the congresswoman's role in ensuring that housing cooperatives are eligible for the latest round of Paycheck Protection Program (PPP) loans available through March 31.
"The co-op community is grateful for leaders in Congress like Congresswoman Meng who understand the important role that housing co-ops play in their communities and local economies," O'Brien said. "Like other small businesses weathering the ongoing impacts of the pandemic, [housing] co-ops keep employees on payroll for critical operations such as maintenance, safety and other essential needs vital to their member-owners."
After months of negotiations, Congress late last year passed legislation to provide another round of economic relief to people and small businesses affected by COVID-19. The bill provided $284.45 billion for Paycheck Protection Program loans that, for the first time, broaden eligibility to include housing cooperatives and condominiums.
Following successful advocacy efforts led by NCBA CLUSA in spring of last year, cooperatives were made eligible for PPP loans, for which personal guarantees are not required. In June, NCBA CLUSA led efforts in coordination with the National Association of Housing Cooperatives and other organizations within the co-op community to urge the inclusion of housing co-ops. Sen. Minority Leader Chuck Schumer and House Small Business Committee Chairwoman Nydia Velázquez championed this provision to ensure that housing cooperatives could equitably access this federal program.
In Rep. Meng's press release, O'Brien recognized the broader effort by New York lawmakers to expand PPP eligibility. "We applaud the efforts of Congresswoman Meng who, alongside other members of the New York delegation including Chairwoman Velázquez and Minority Leader Schumer, have worked tirelessly on this issue since the Paycheck Protection Program launched in April," he said.
New York City is home to more than half of the nation's housing cooperatives.
"Cooperatives remain a critical source of affordable housing for Queens and New York families and they must be made whole in the midst of this unprecedented public health and economic crisis," Rep. Meng said.
"Cooperatives remain a critical source of affordable housing for Queens and New York families and they must be made whole in the midst of this unprecedented public health and economic crisis."
"Opening up PPP to these entities will give them this lifeline."