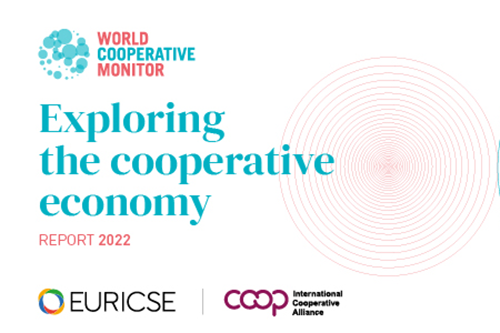 The annual global research report on cooperatives produced by the International Cooperative Alliance (ICA) with the scientific support of the European Research Institute on Cooperative and Social Enterprises (Euricse) is coming soon!
To celebrate the release of the 11th edition of the World Cooperative Monitor, ICA and Euricse are hosting a webinar on Thursday, December 1 at 3 pm in Brussels (9 am EST). The webinar will unpack the latest economic and employment data of the top 300 cooperatives and mutuals worldwide, and explore the topic of digitizing the cooperative identity.
Building on the latest research, next week's webinar will explore how member democratic control (Cooperative Principle #2) and consequent membership engagement can be enhanced through the use of digital tools.
"The World Cooperative Monitor is a key instrument to account for the economic power of the cooperative movement on a global scale, which translates into sustainable development opportunities for millions of people," ICA President Ariel Guarco said.